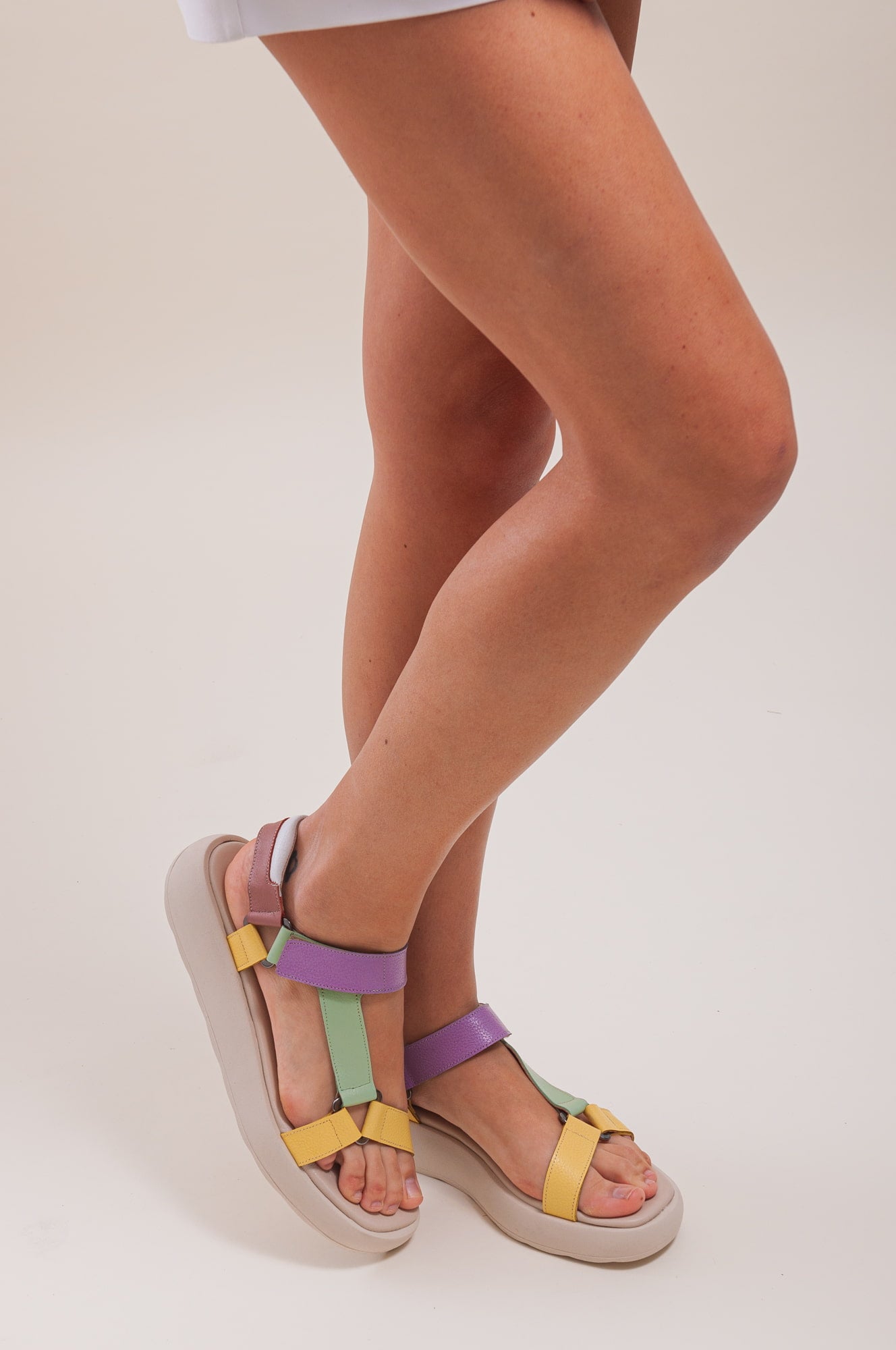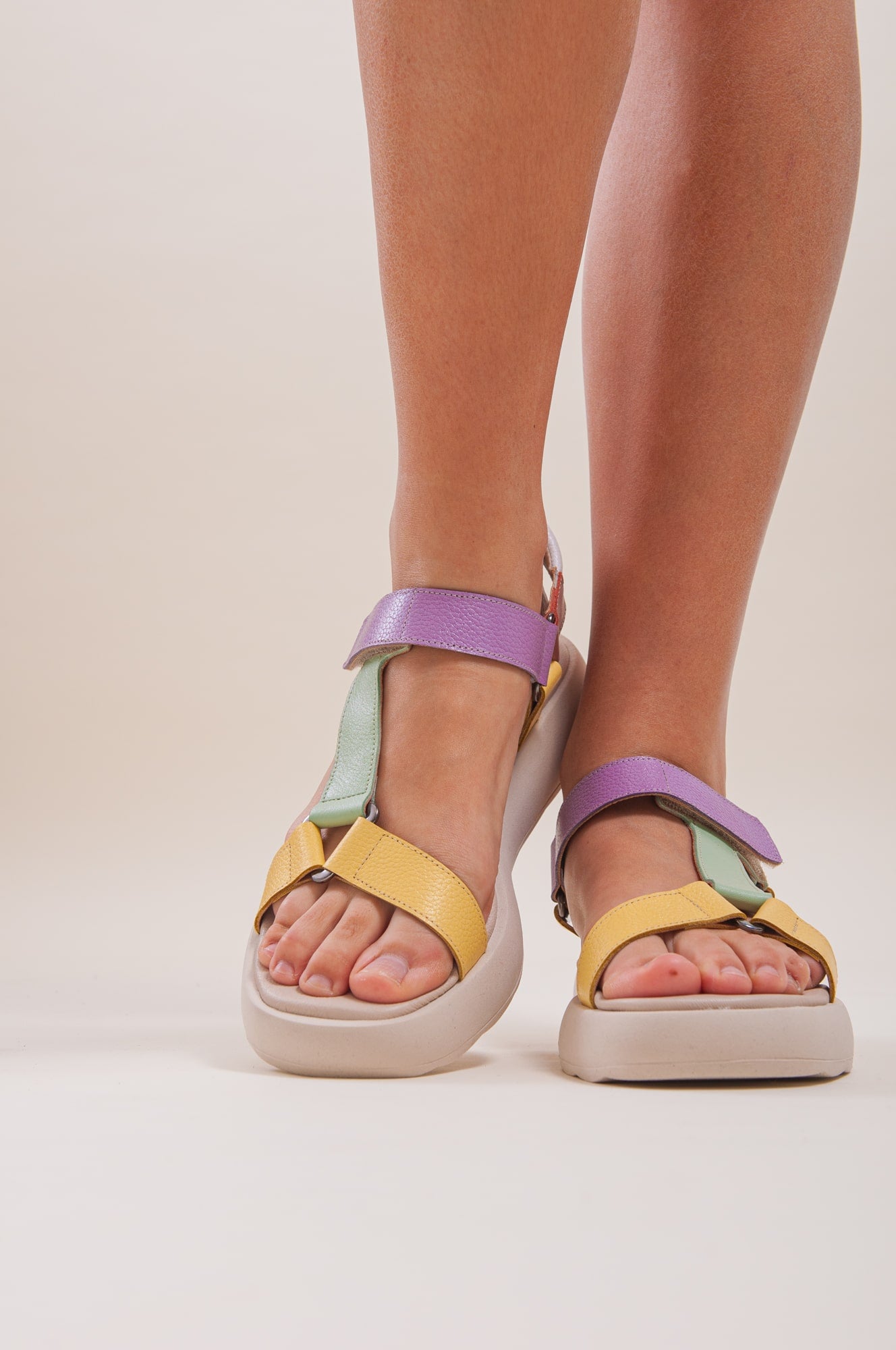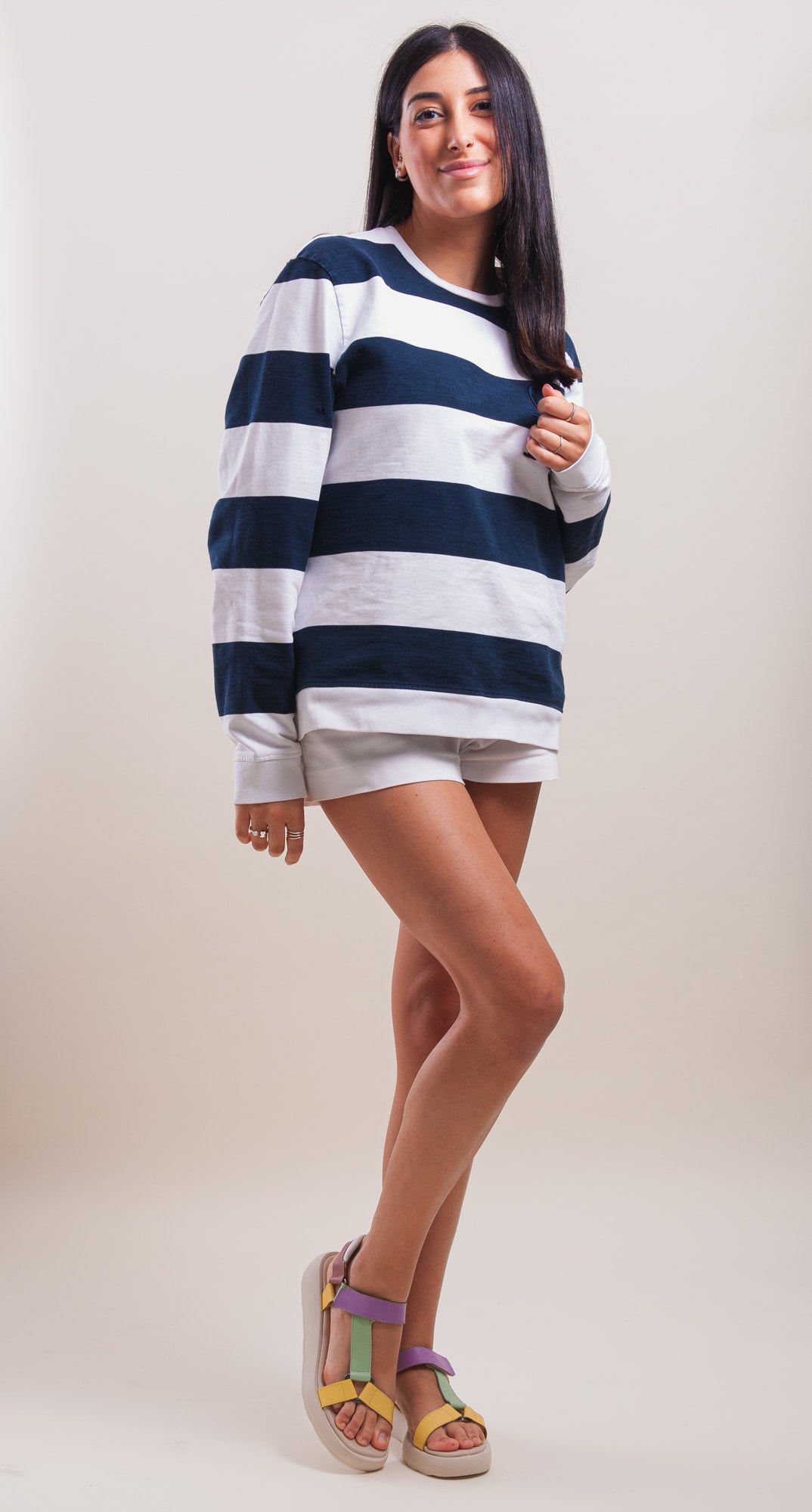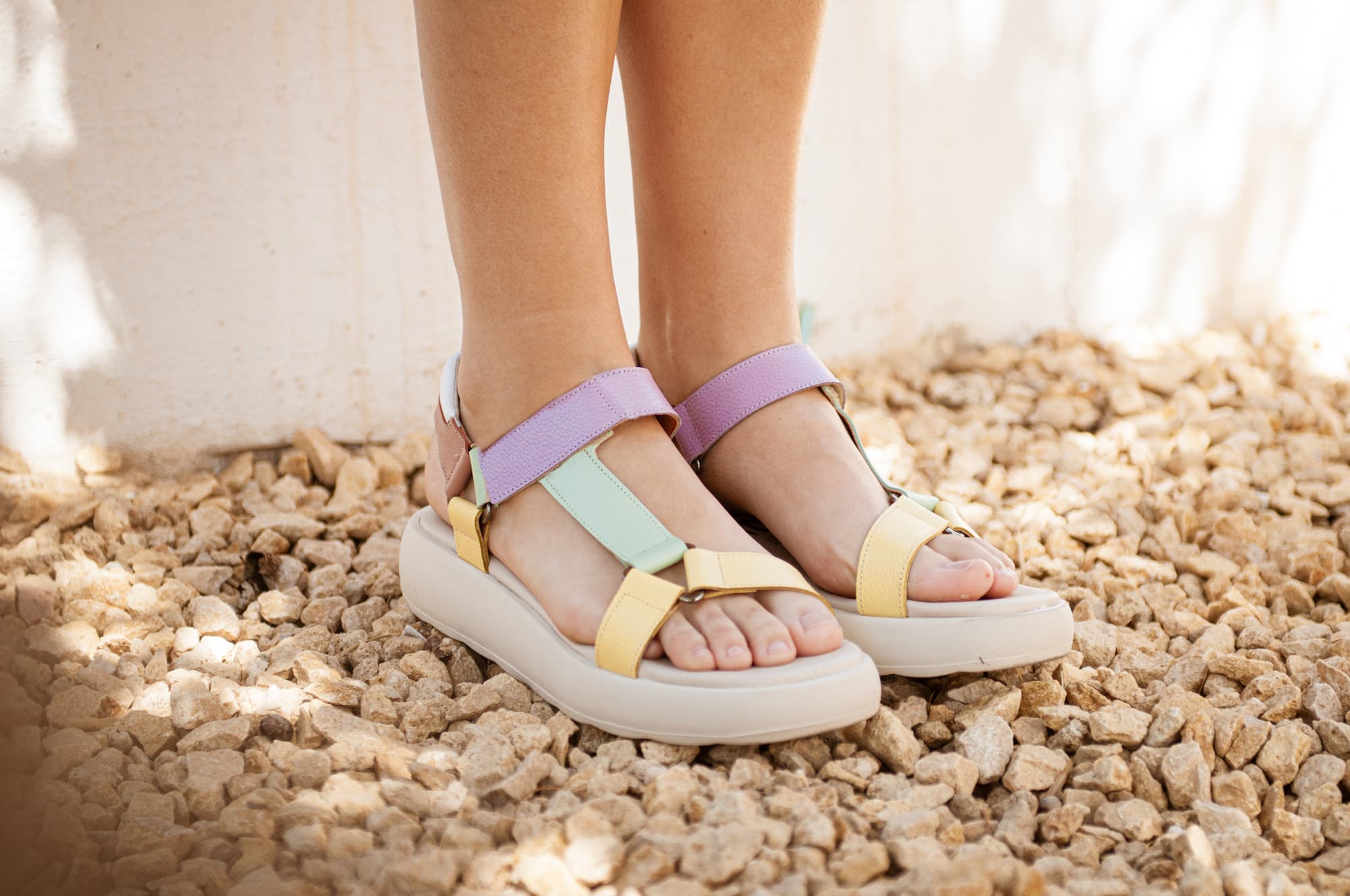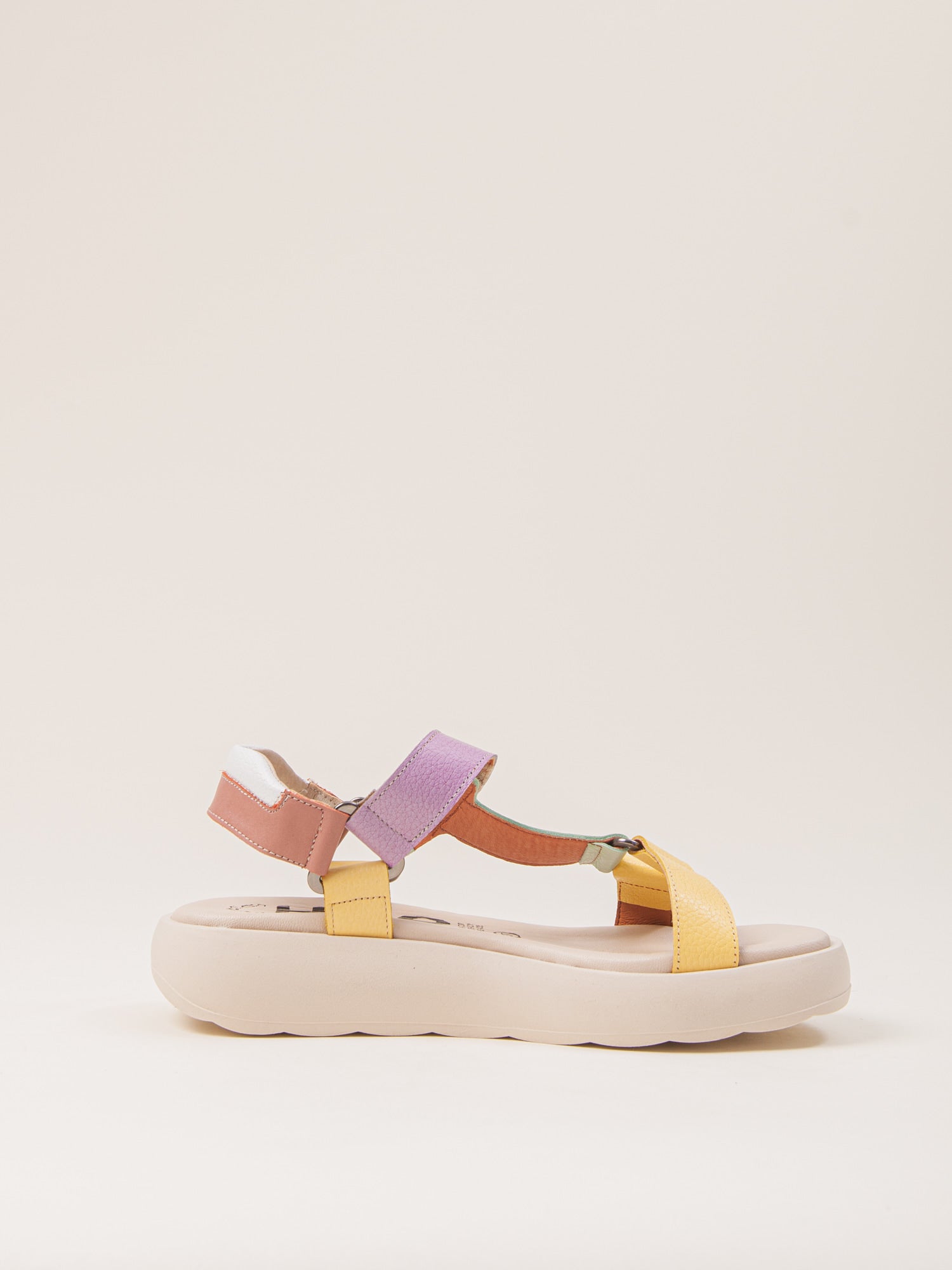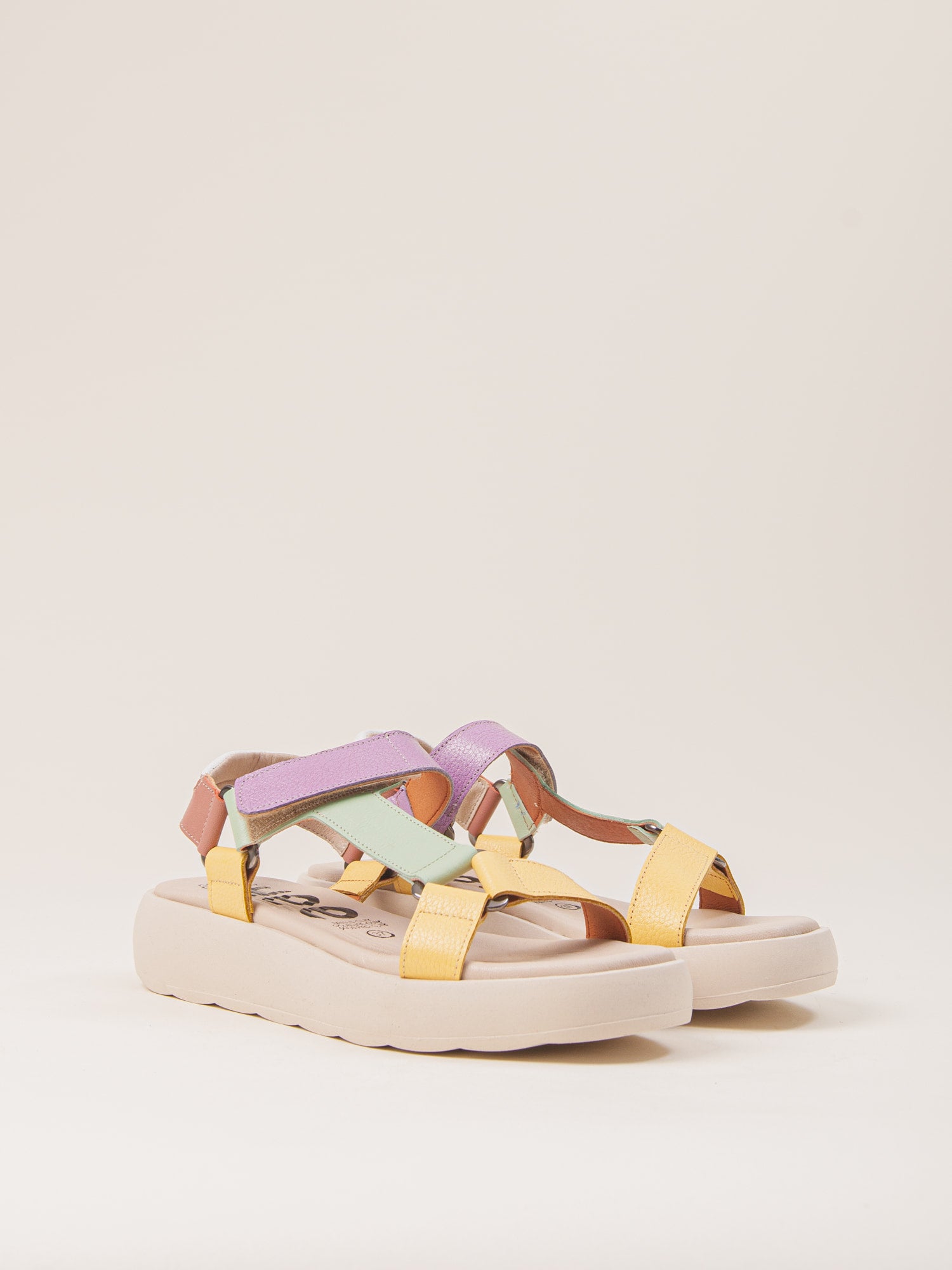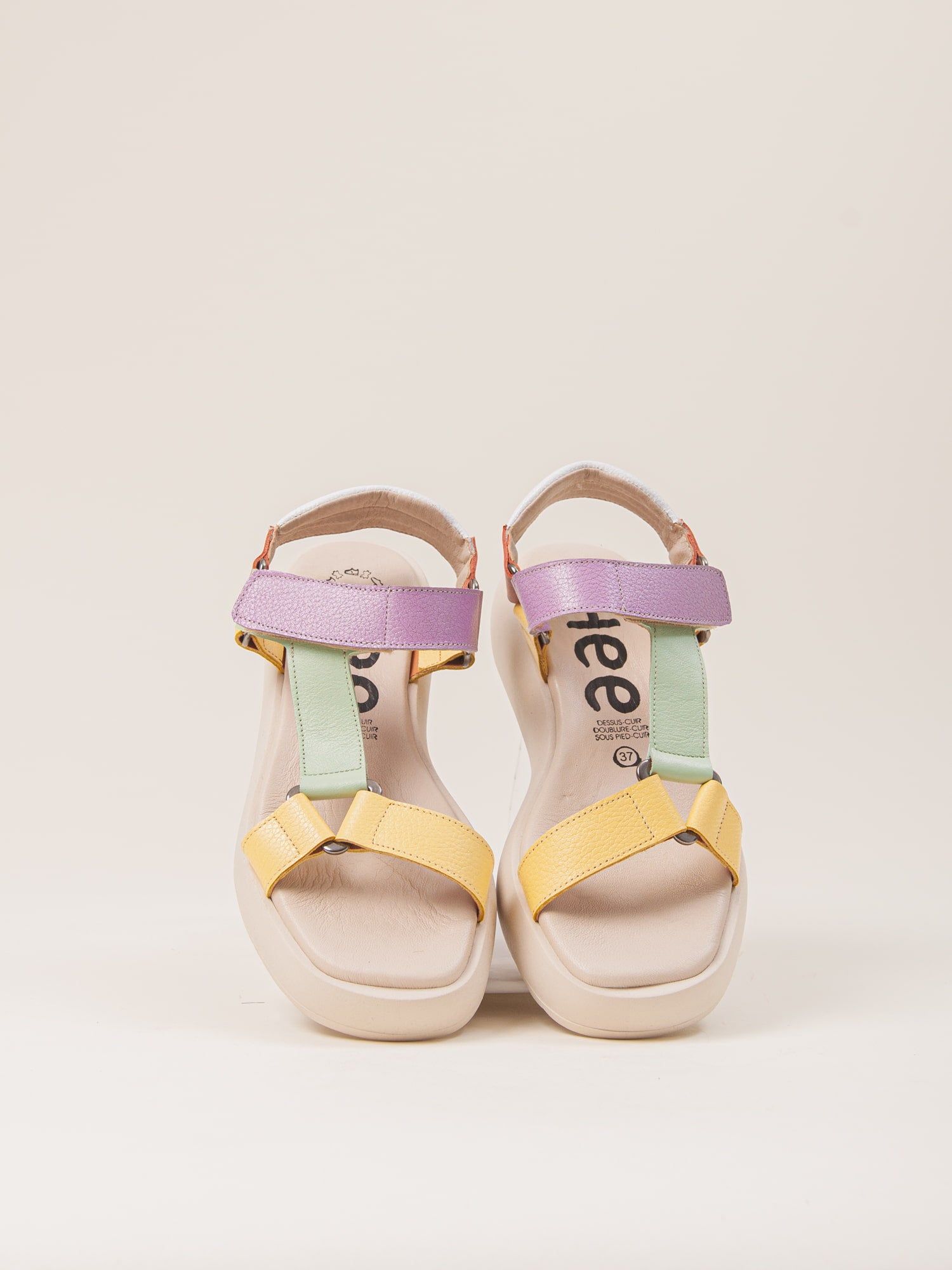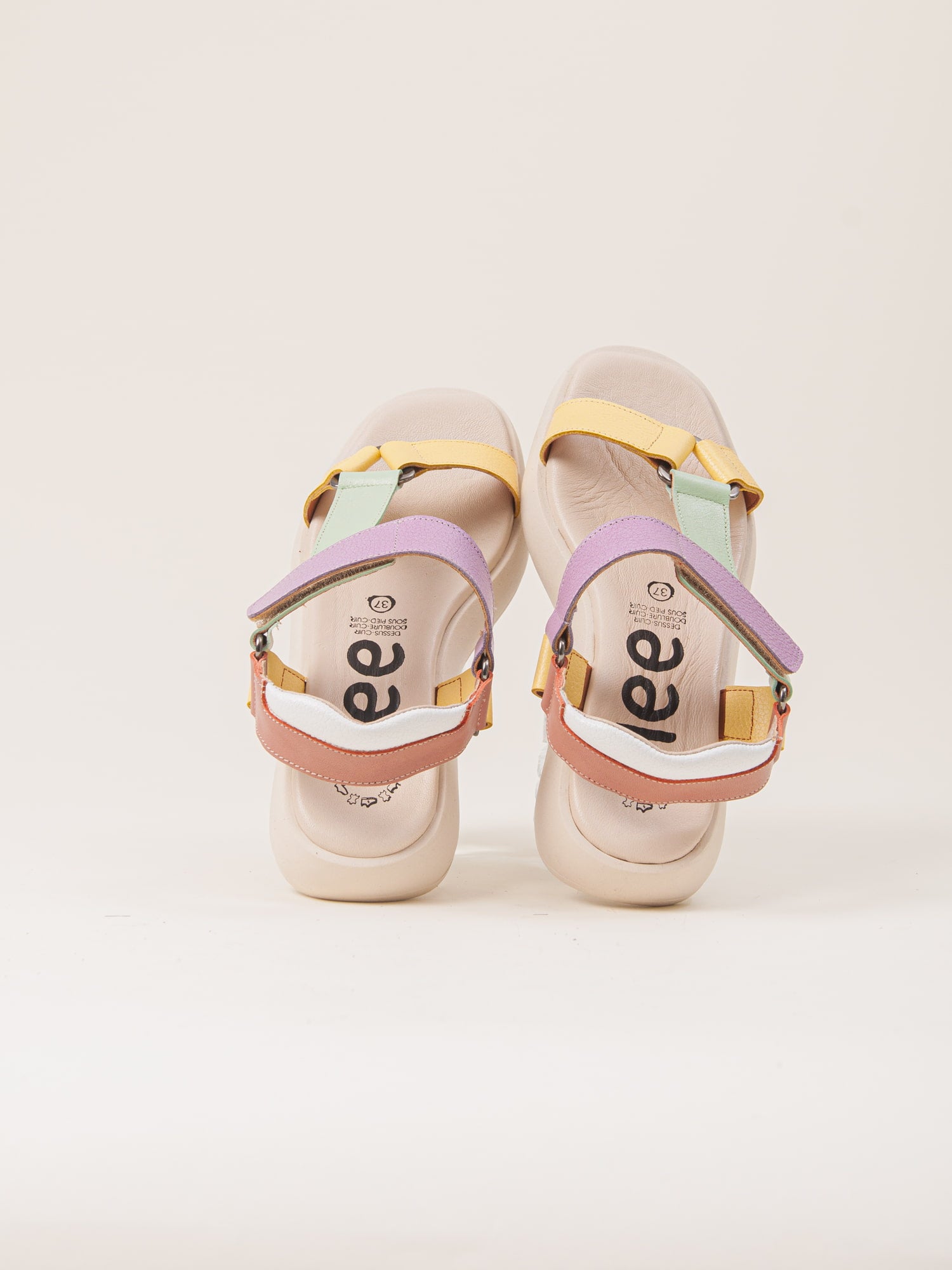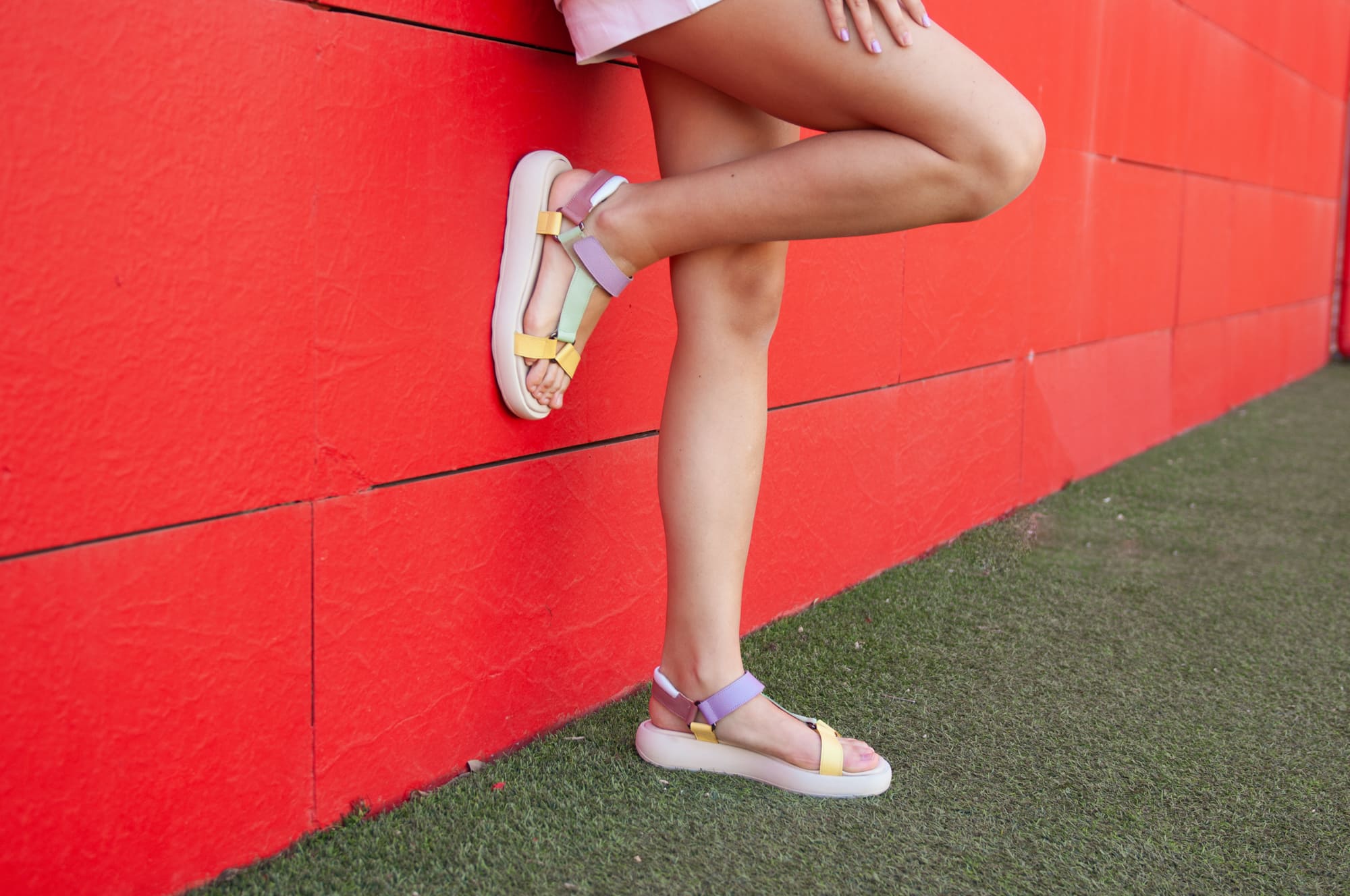 AQUA KAI Retro urban sandal
Colores
---
---
---
Descripción

AQUA KAI sandals are synonymous with summer: youthful, fresh and for all day. Their three color combinations make them cheerful sandals, ideal for walking, going to the beach or exploring the city. They are made of natural leather of certified quality, which gives them comfort and durability. It has a padded insole for greater comfort. In addition, their perfect velcro fit makes them super practical sandals; They are the ideal companions for everyday life.
---
DISCOVER HOW YOU HELP THE PLANET WITH YOUR PURCHASE
Cuero sostenible
Estamos comprometidos con el medio ambiente; por eso, todos nuestros zapatos están fabricados con piel certificada por el Leather Working Group (son sostenibles y tienen poco impacto ambiental!).
Conoce nuestras fábricas
Ver más...
Adiós despilfarro
Ver más...
Reseñas totales de 5 estrella: 3
Reseñas totales de 4 estrella: 0
Reseñas totales de 3 estrella: 0
Reseñas totales de 2 estrella: 0
Reseñas totales de 1 estrella: 0
Talla
Calificado 0.0 en una escala de menos 2 a 2
Comodidad
Calificado 5.0 en una escala del 1 al 5
Buena compra, lo valen

El diseño de estos zapatos es encantador y la calidad es buena, todo piel. Buena compra.

Talla

Calificado 0.0 en una escala de menos 2 a 2

Comodidad

Calificado 5.0 en una escala del 1 al 5

Comodidad y Calidad

Al principio tuve dudas, pero no me arrepiento de comprarmelos. Son extremadamente cómodos y se adaptan perfectamente a mi pie. Además, el diseño es vereaniego y colorido. Me encantan. Los recomiendo 100%.

Talla

Calificado 0.0 en una escala de menos 2 a 2

Comodidad

Calificado 5.0 en una escala del 1 al 5

Estilo encantador con un toque de acolchado adicional.

Los zapatos lucen hermosos y son de buena calidad, después de algunas horas de uso, Su plantilla hace que no me duelan los pies. Han sido ideales para días largos.

Talla

Calificado 0.0 en una escala de menos 2 a 2

Comodidad

Calificado 5.0 en una escala del 1 al 5
Reseñas cargadas
Reseñas agregadas