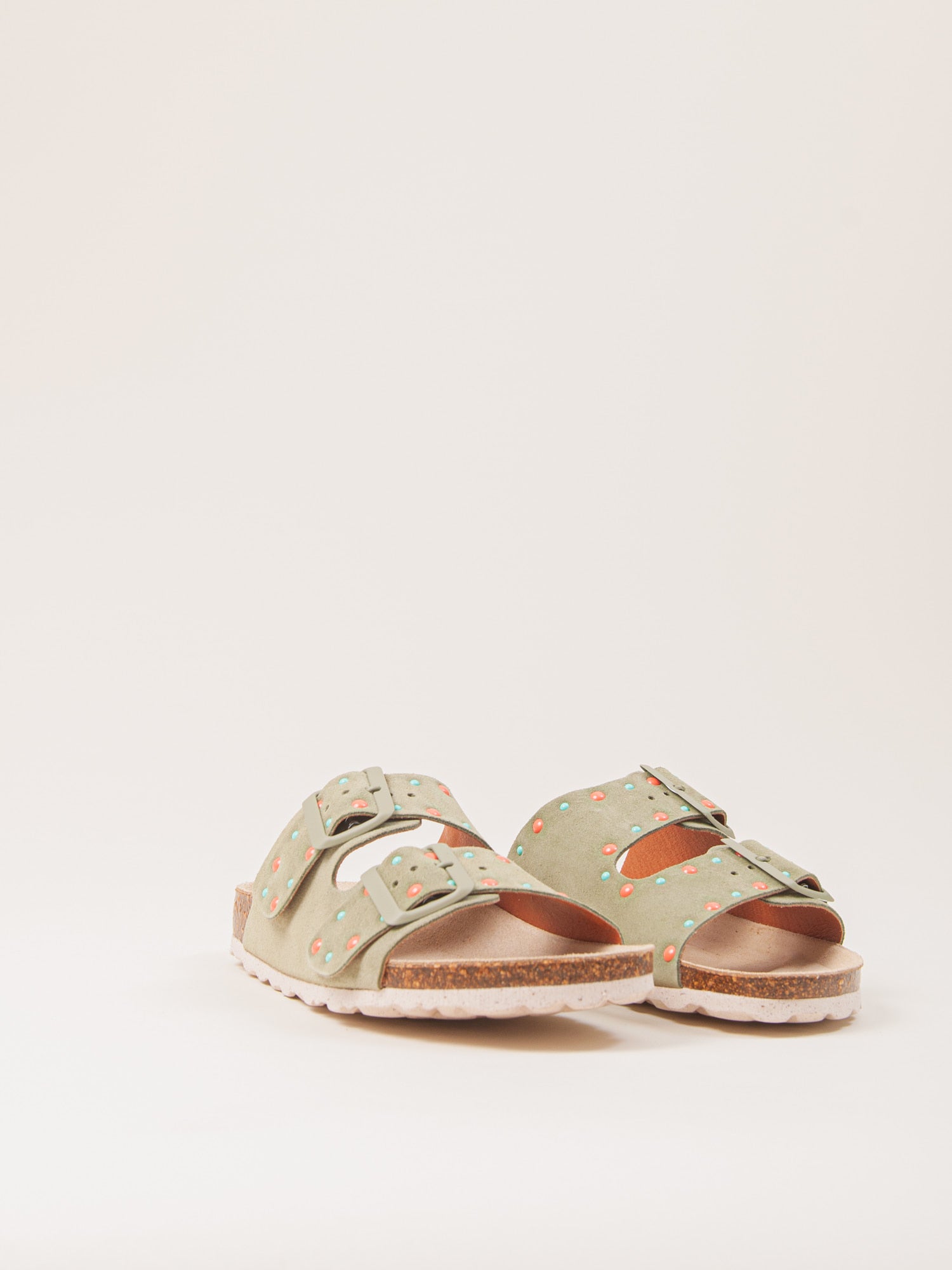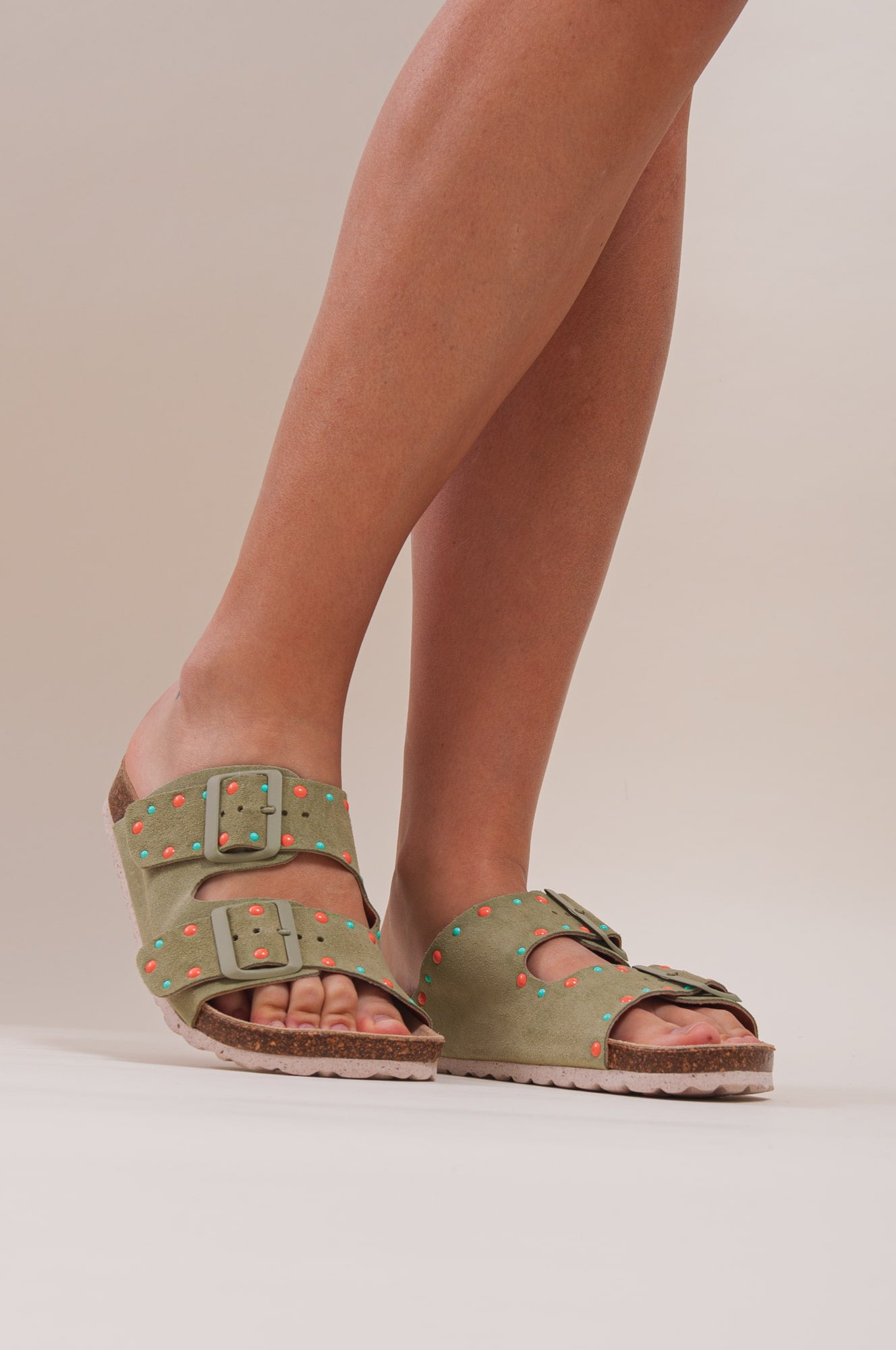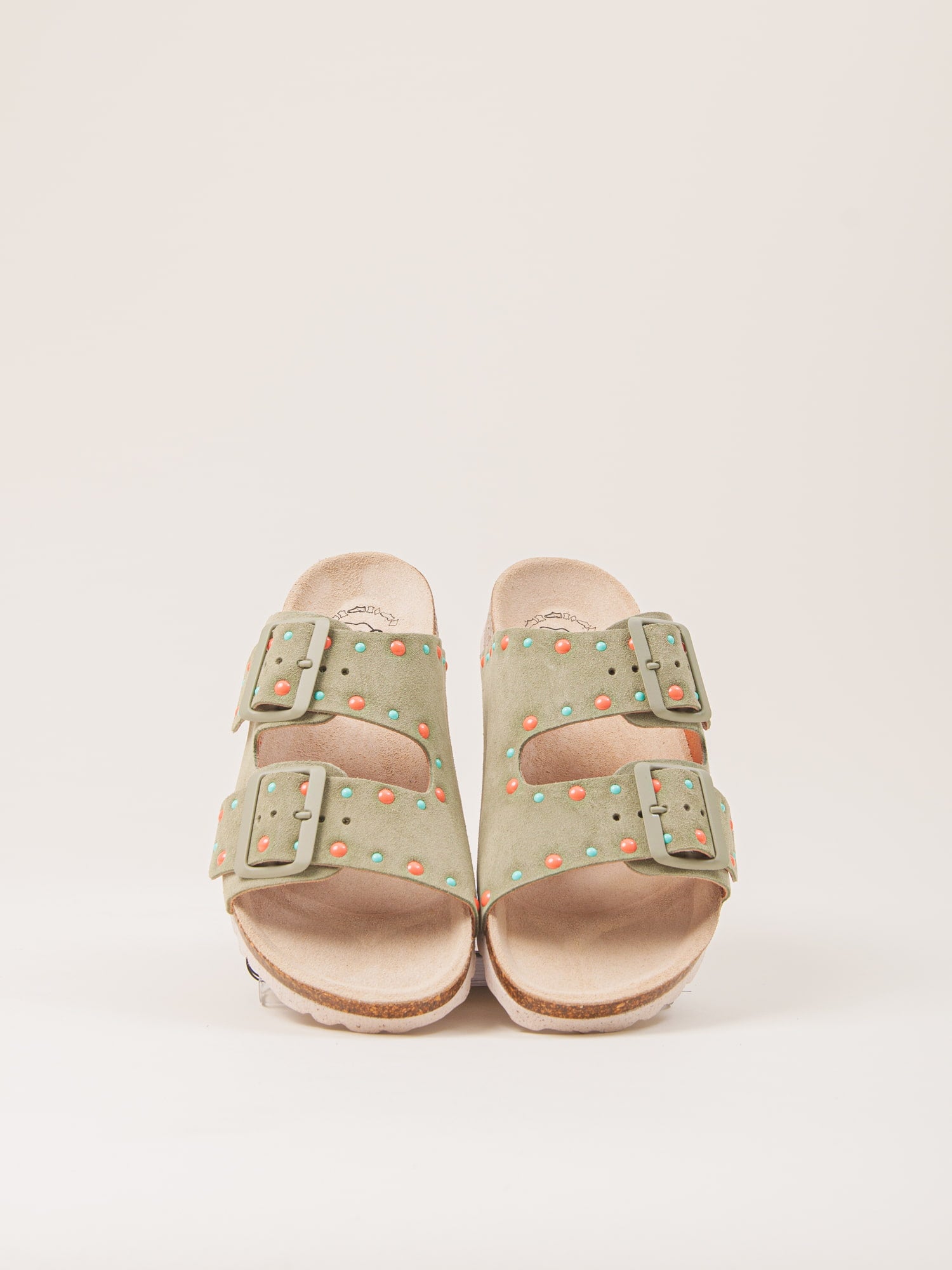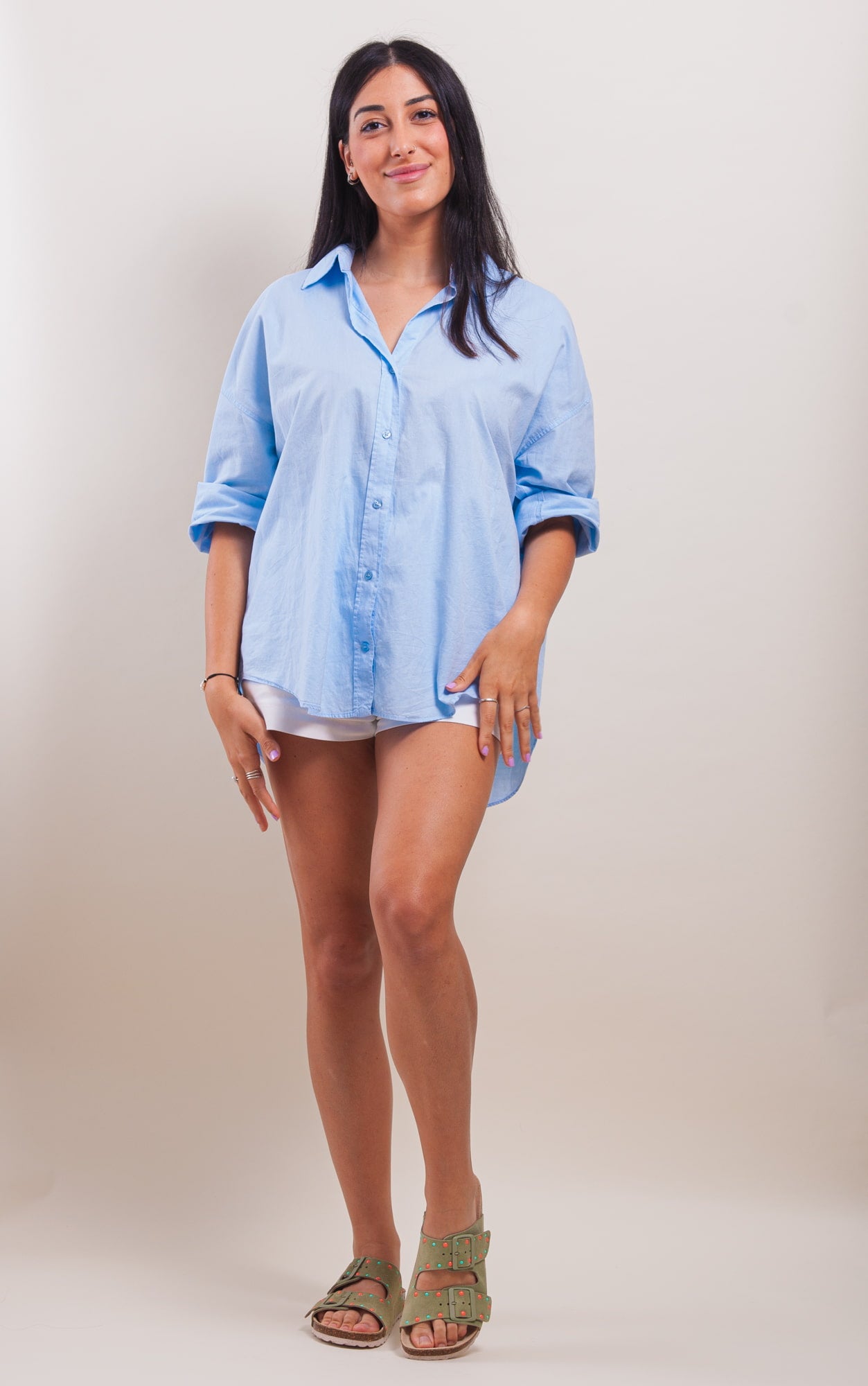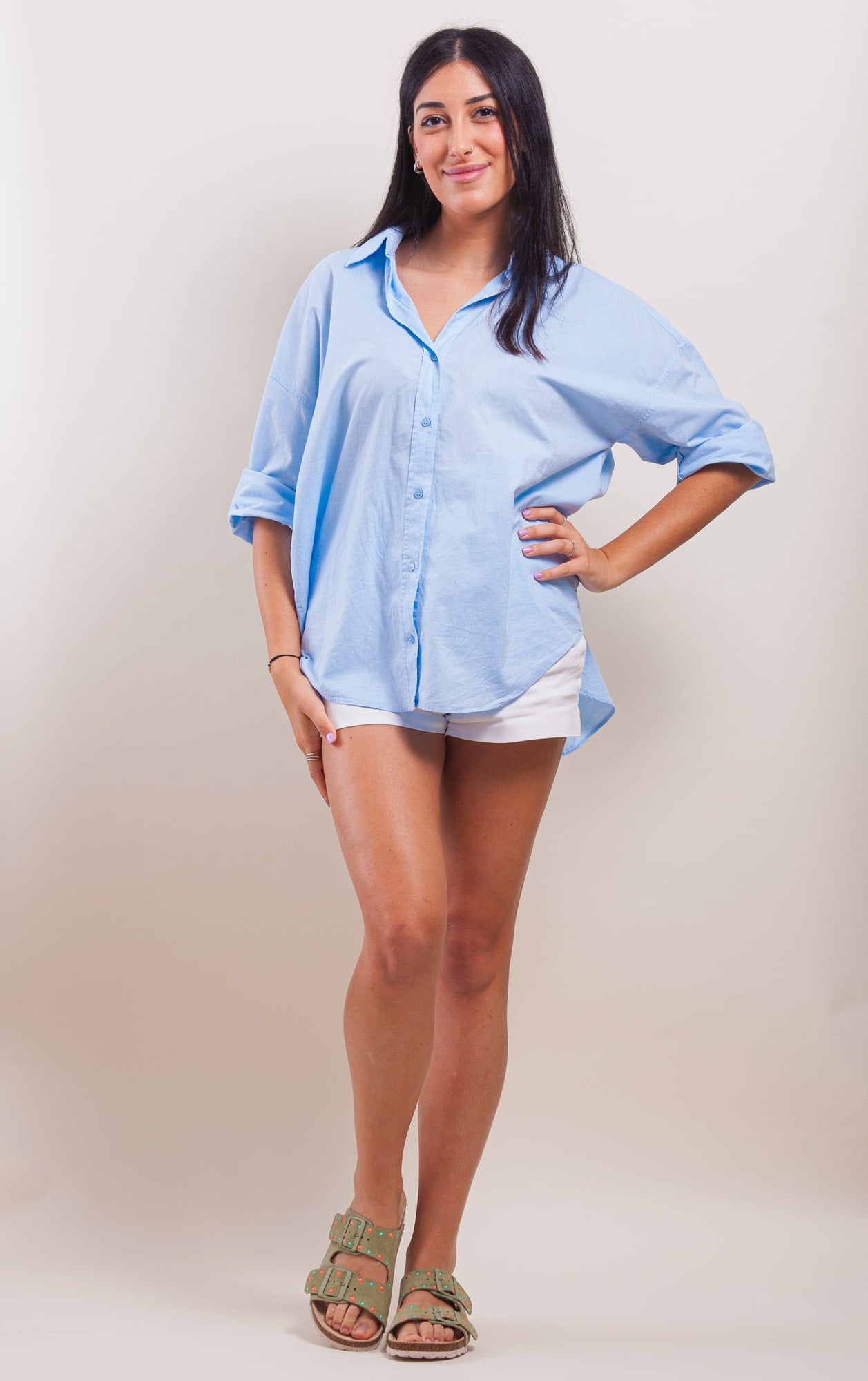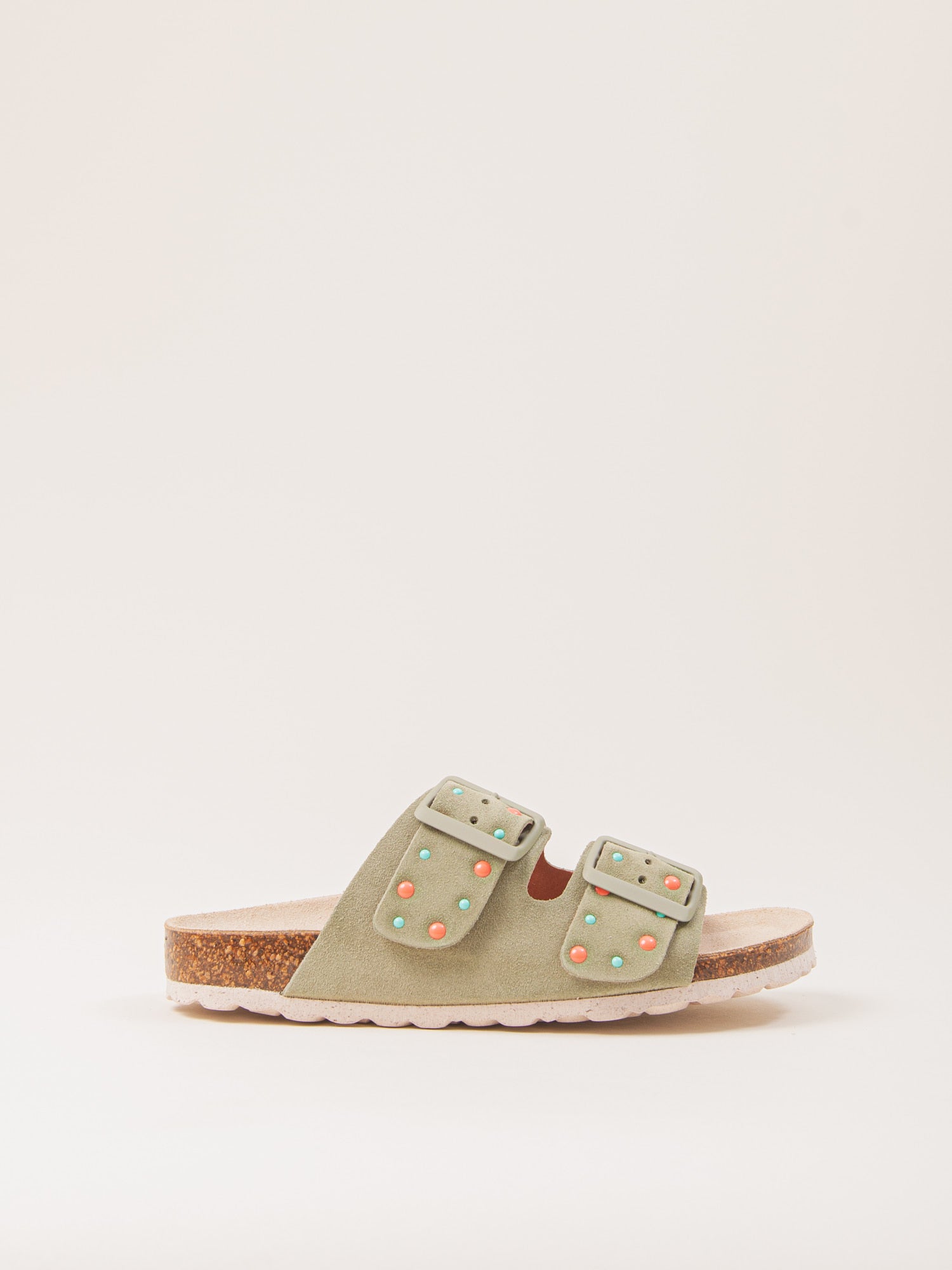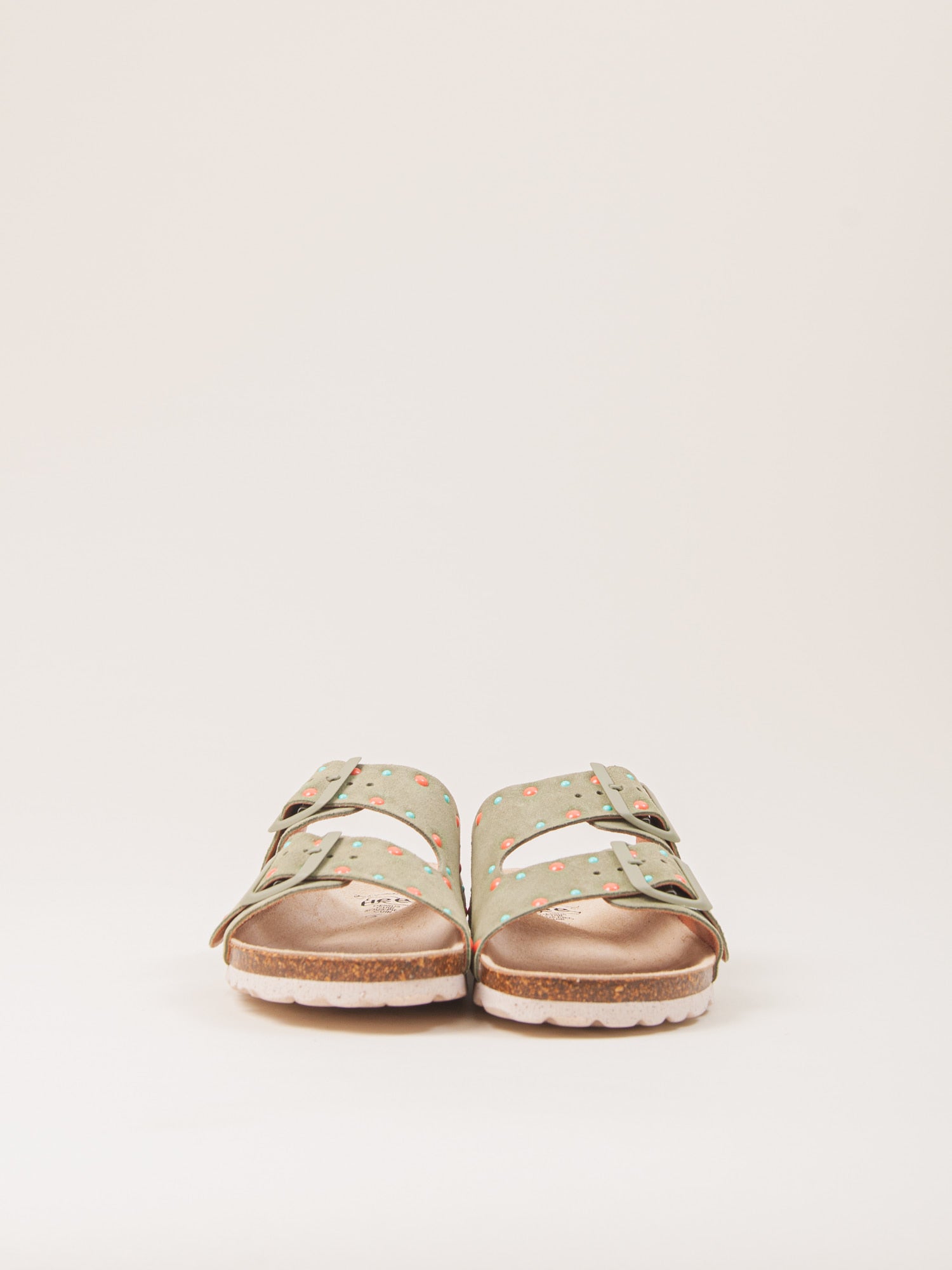 Flat sandals AQUA CORAL Green
Colores
---
---
---
Descripción

The Aqua Coral women's sandals are the ideal footwear for this summer. They are super light and comfortable. They have a colorful design that makes them fun and beautiful. They are made with natural leather that ensures durability and comfort. The innovative cork sole makes your sandals weigh half as much as your phone. They also have an insole with a design that will hug your foot to keep it in place. This way you can wear it all day long, from the city to the beach or wherever you want. You will have style, comfort and freshness.
---
DISCOVER HOW YOU HELP THE PLANET WITH YOUR PURCHASE
Cuero sostenible
Estamos comprometidos con el medio ambiente; por eso, todos nuestros zapatos están fabricados con piel certificada por el Leather Working Group (son sostenibles y tienen poco impacto ambiental!).
Conoce nuestras fábricas
Ver más...
Adiós despilfarro
Ver más...
Reseñas totales de 5 estrella: 1
Reseñas totales de 4 estrella: 0
Reseñas totales de 3 estrella: 0
Reseñas totales de 2 estrella: 0
Reseñas totales de 1 estrella: 0
Talla
Calificado 0.0 en una escala de menos 2 a 2
Comodidad
Calificado 5.0 en una escala del 1 al 5
Espectacular

Espectaculares!!! Muy cómodas y bonitas!!

Talla

Calificado 0.0 en una escala de menos 2 a 2

Comodidad

Calificado 5.0 en una escala del 1 al 5
Reseñas cargadas
Reseñas agregadas