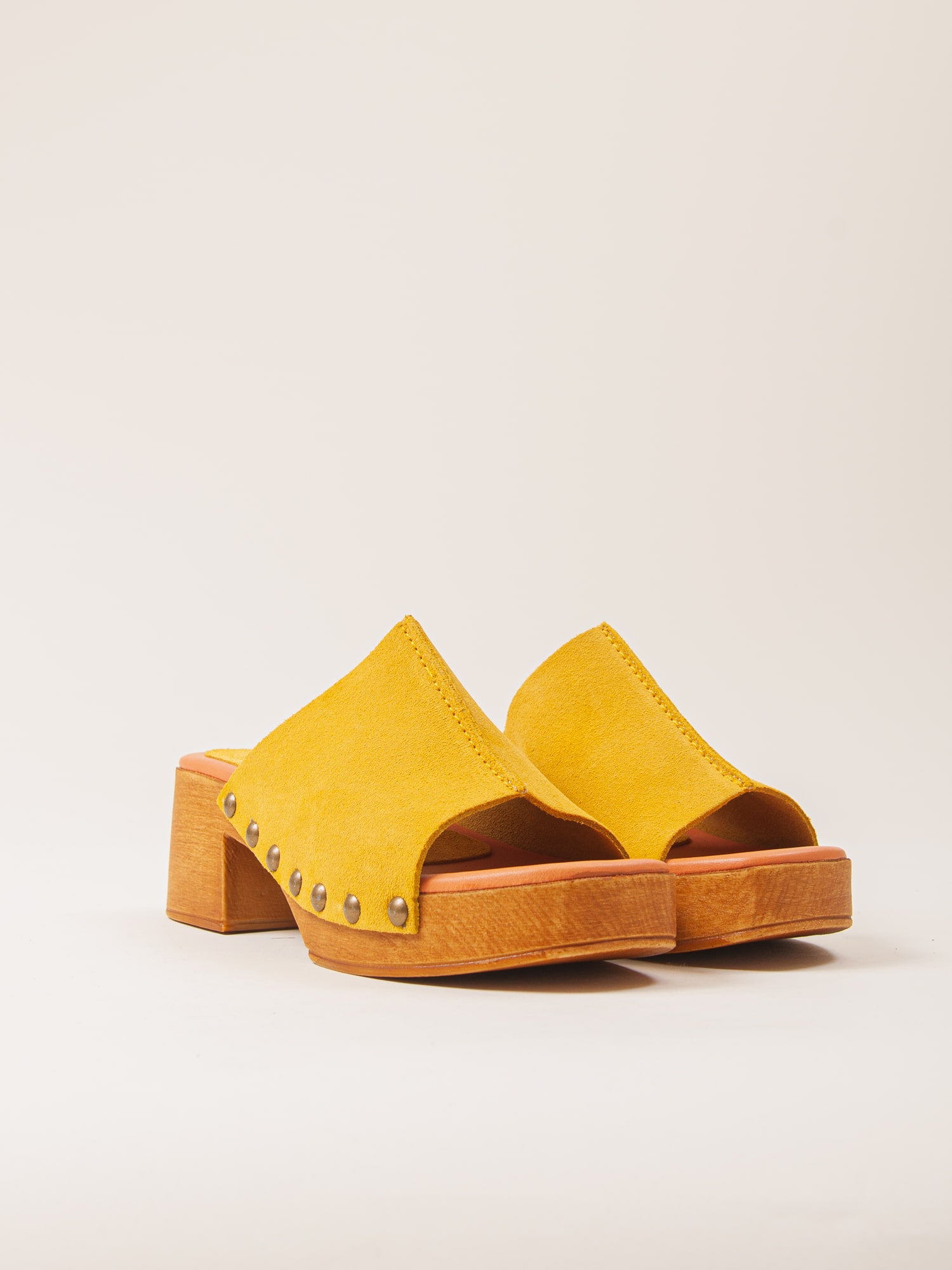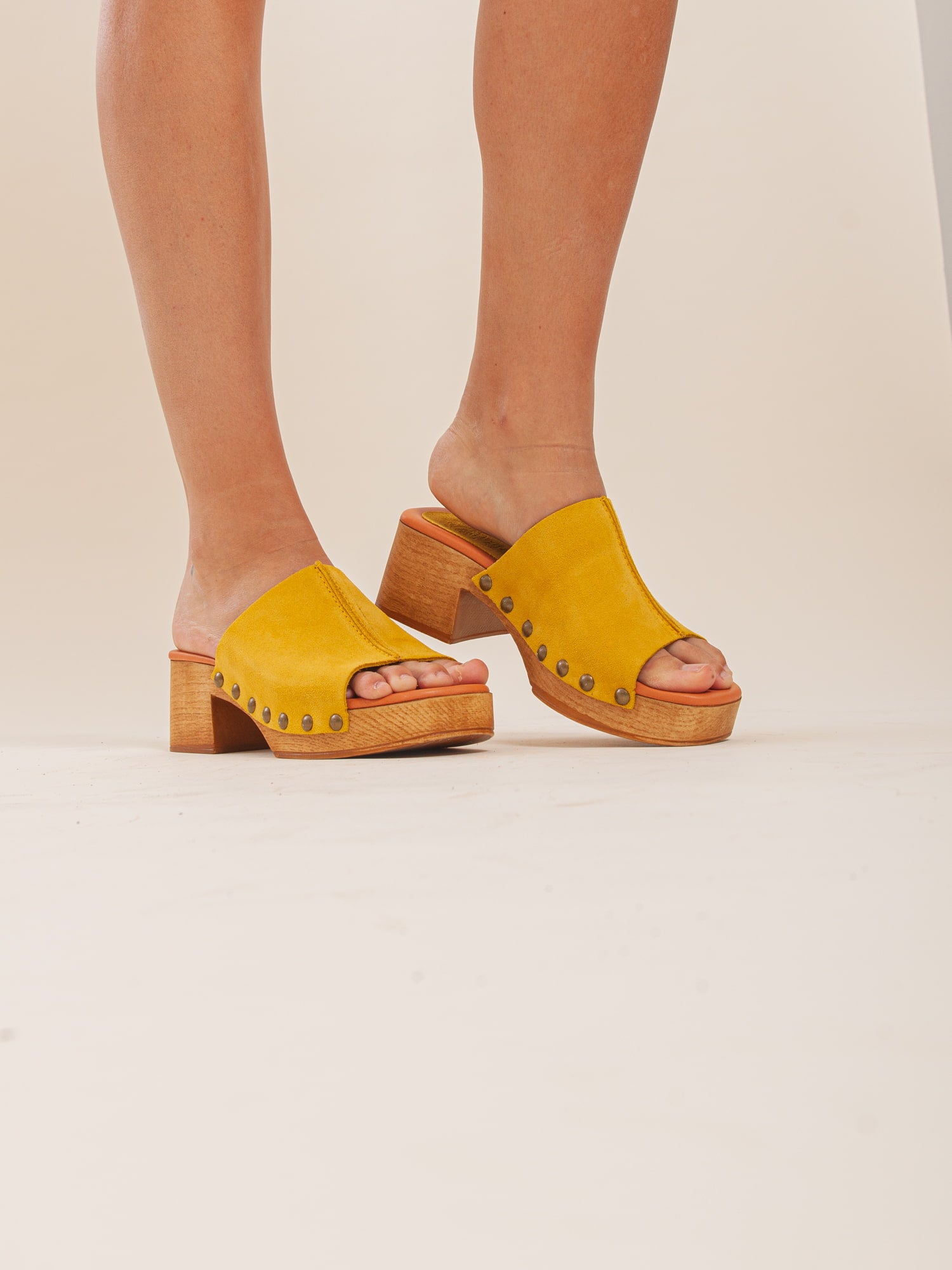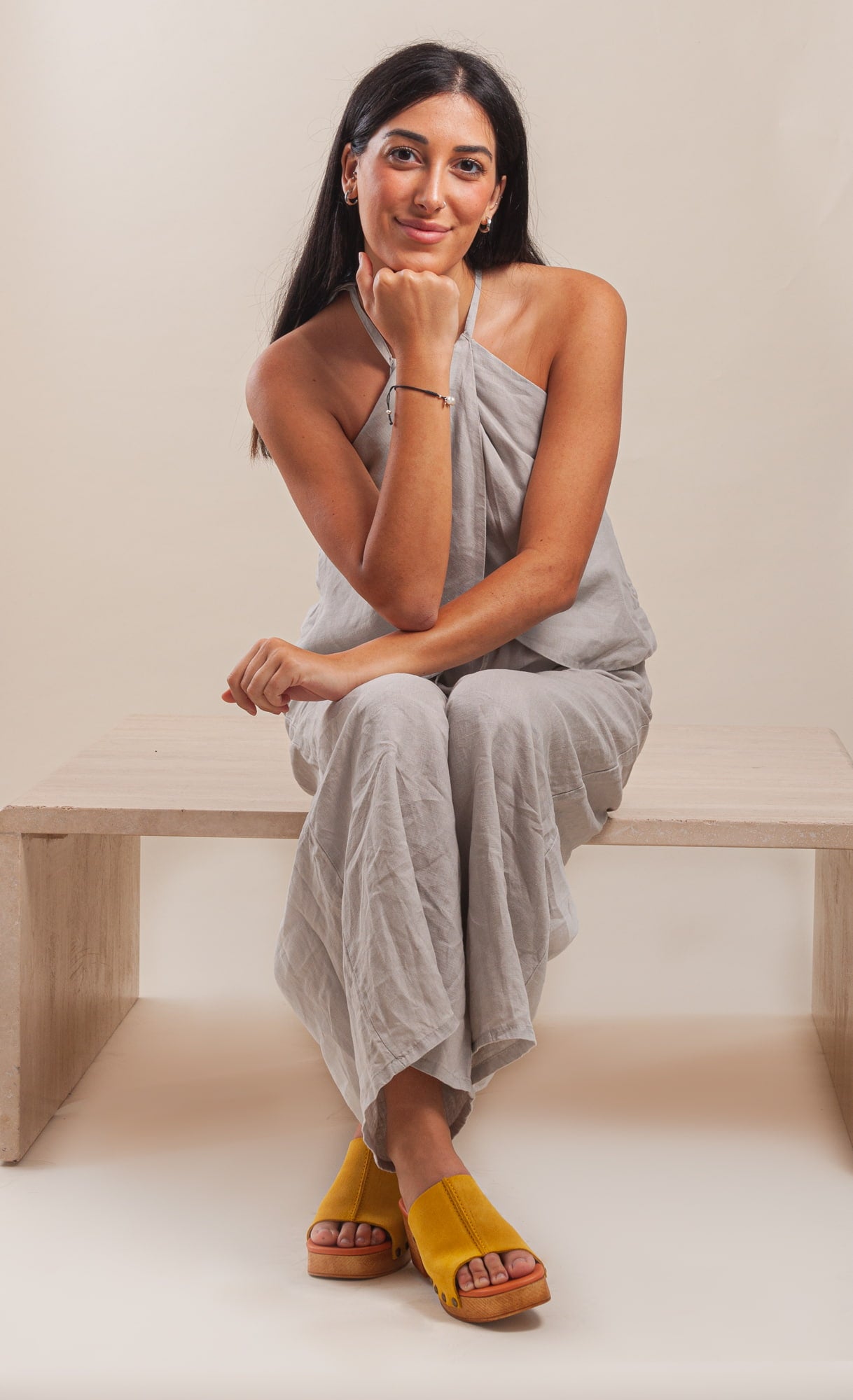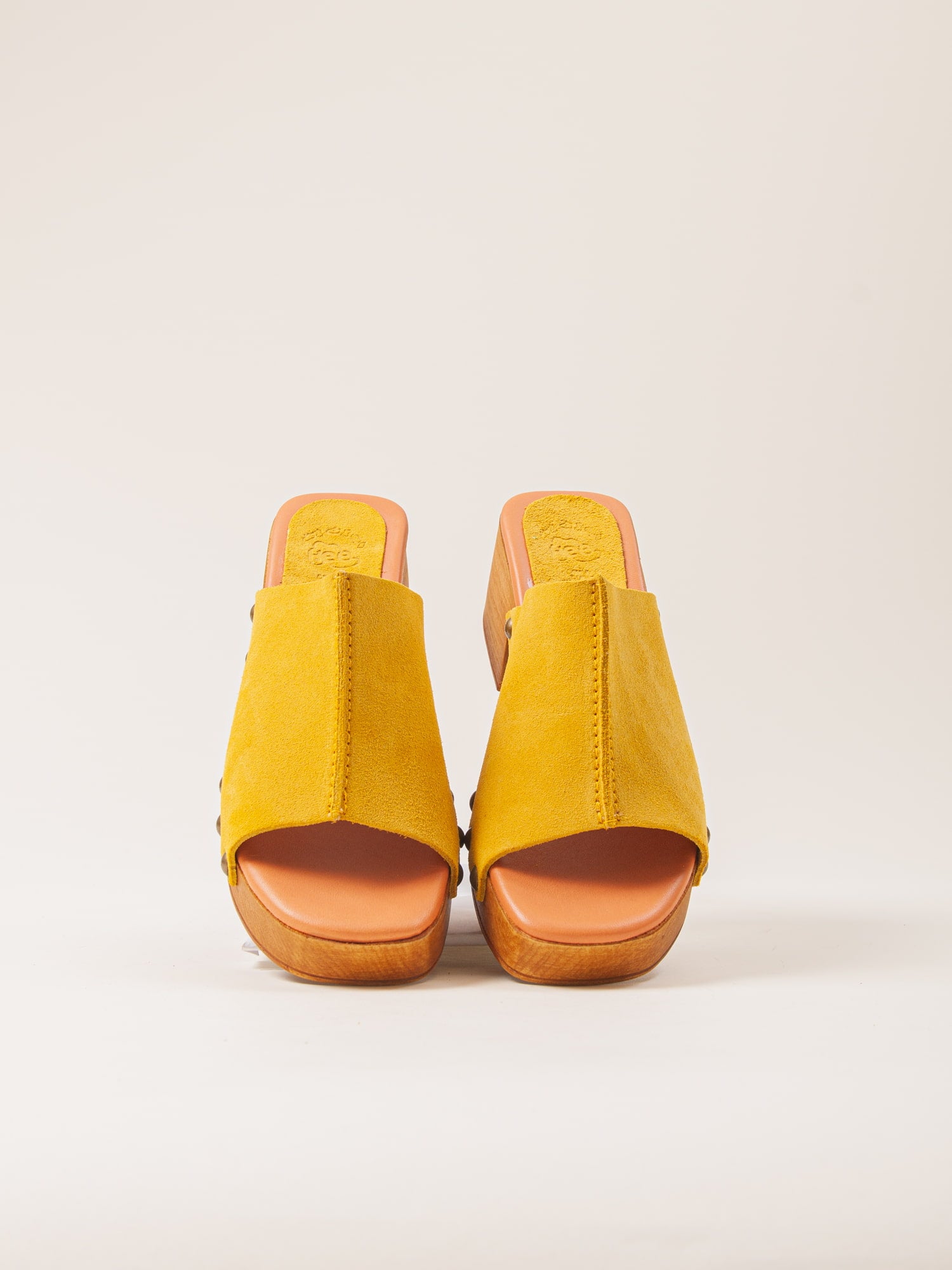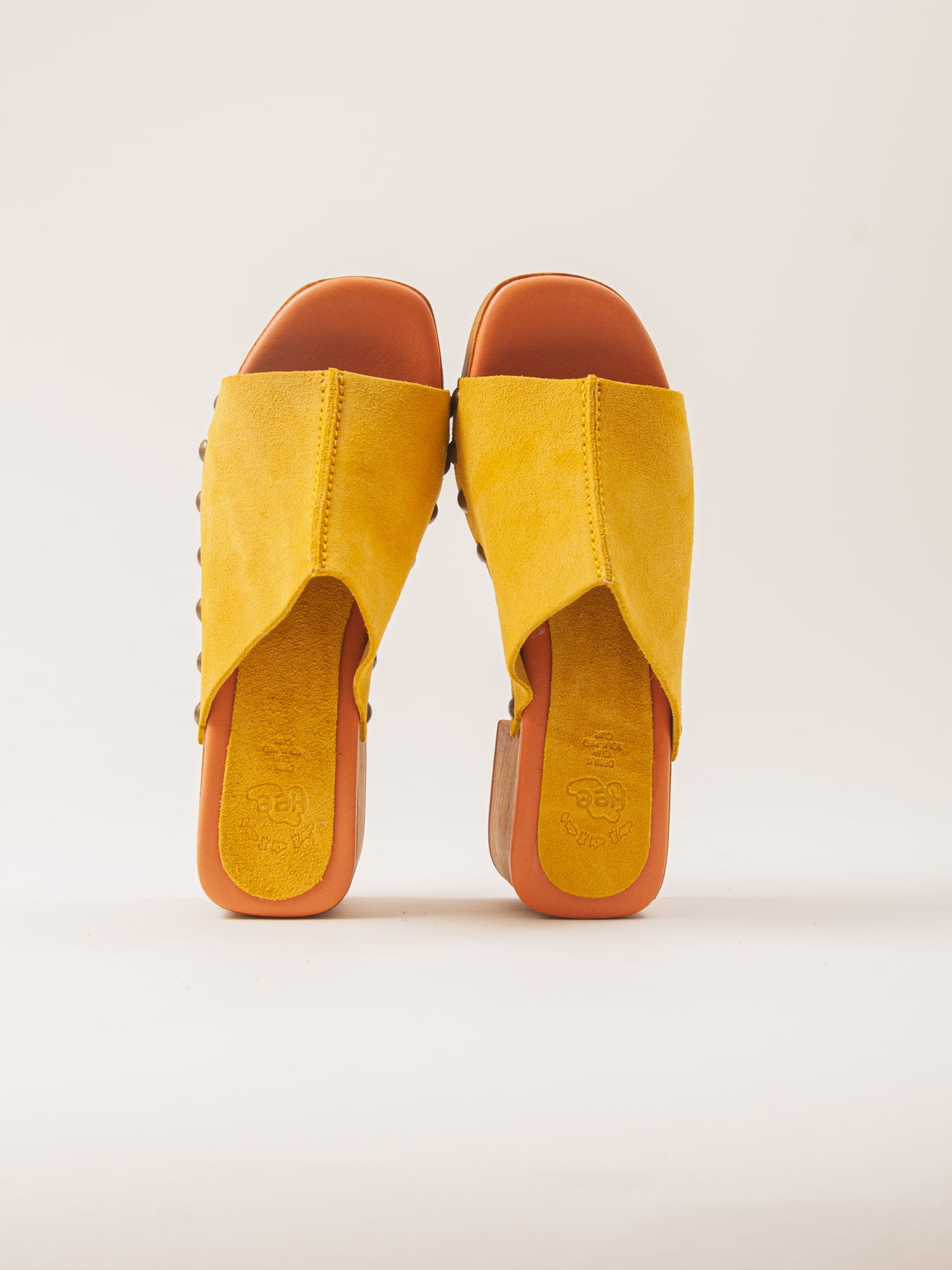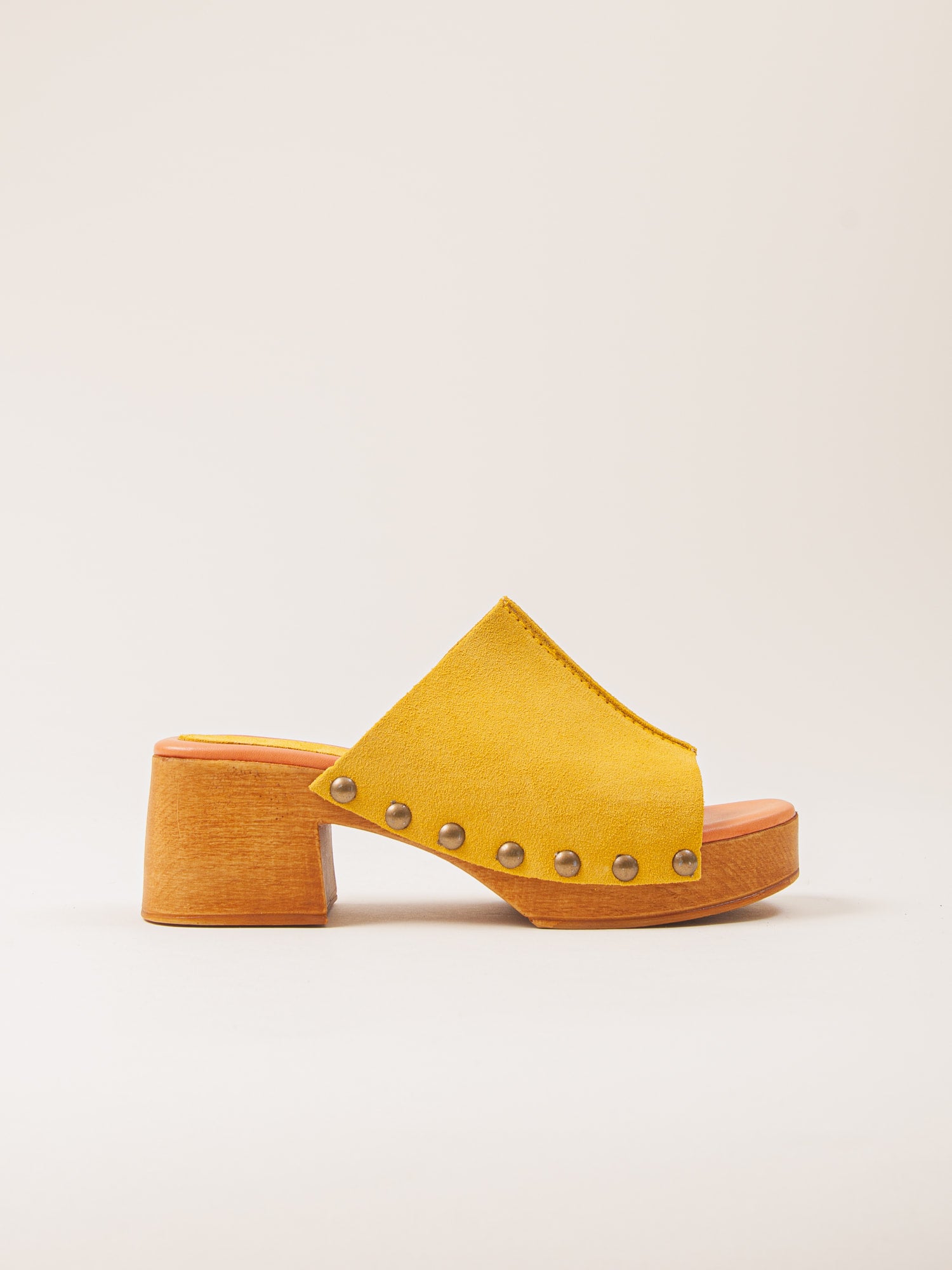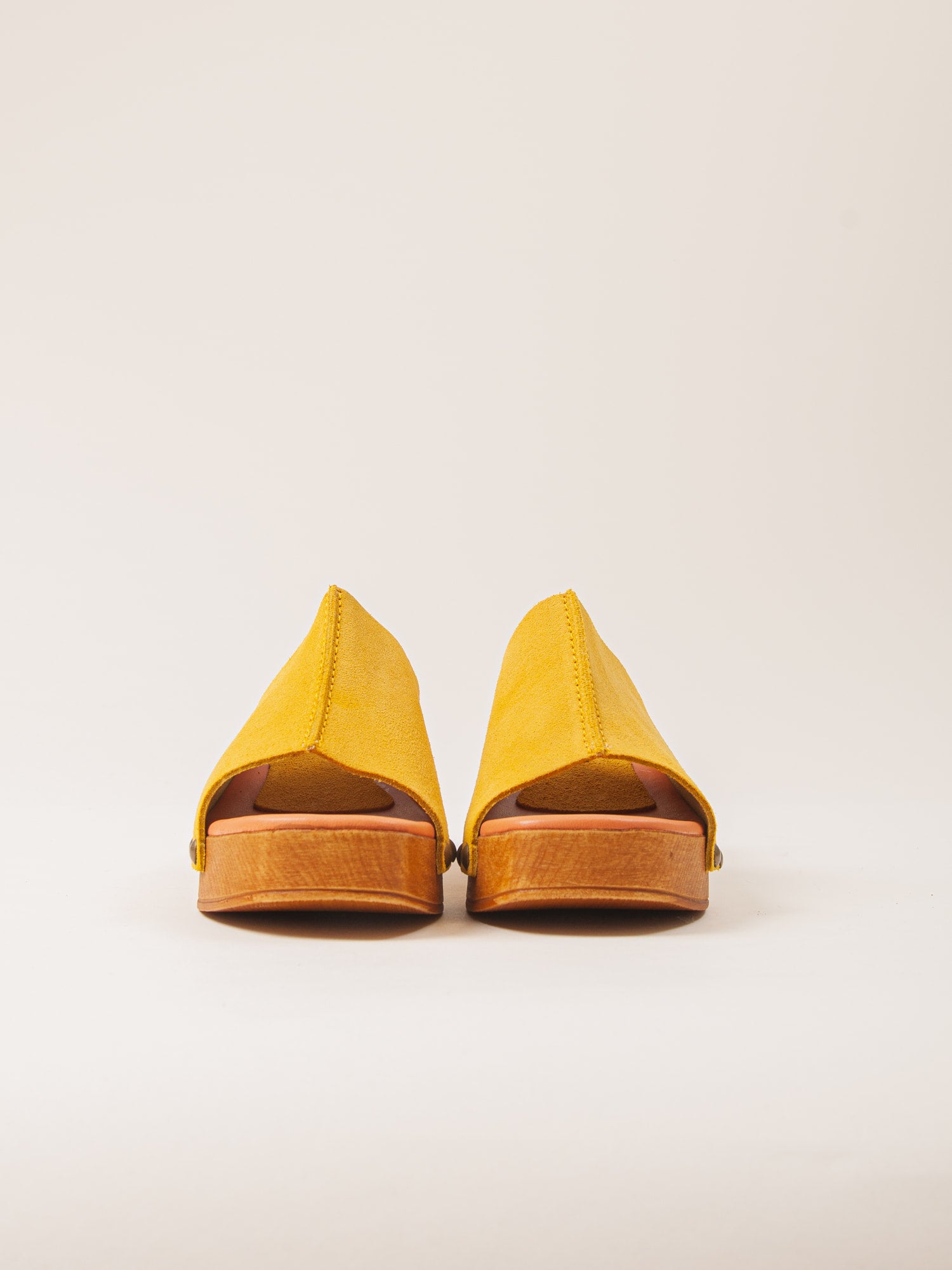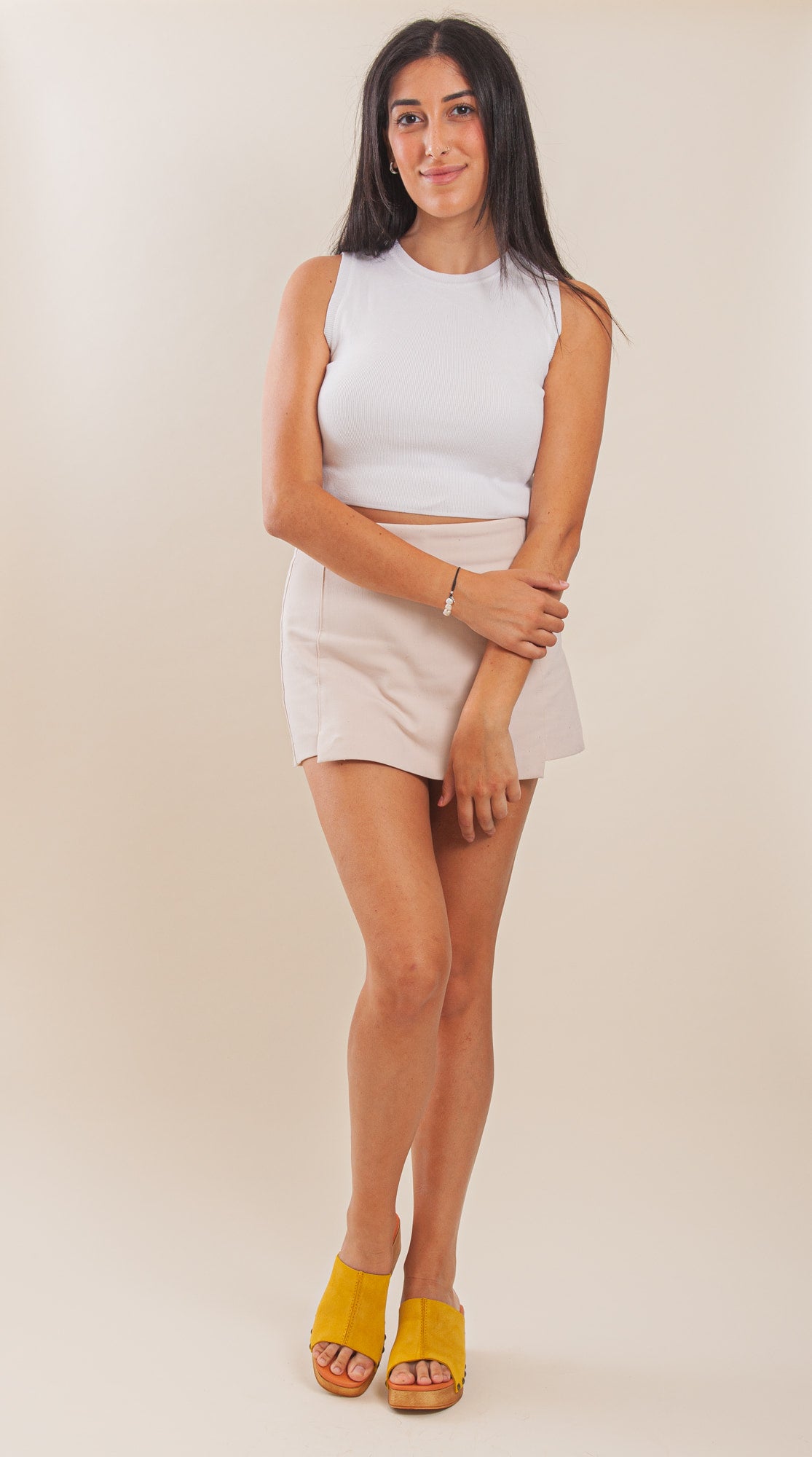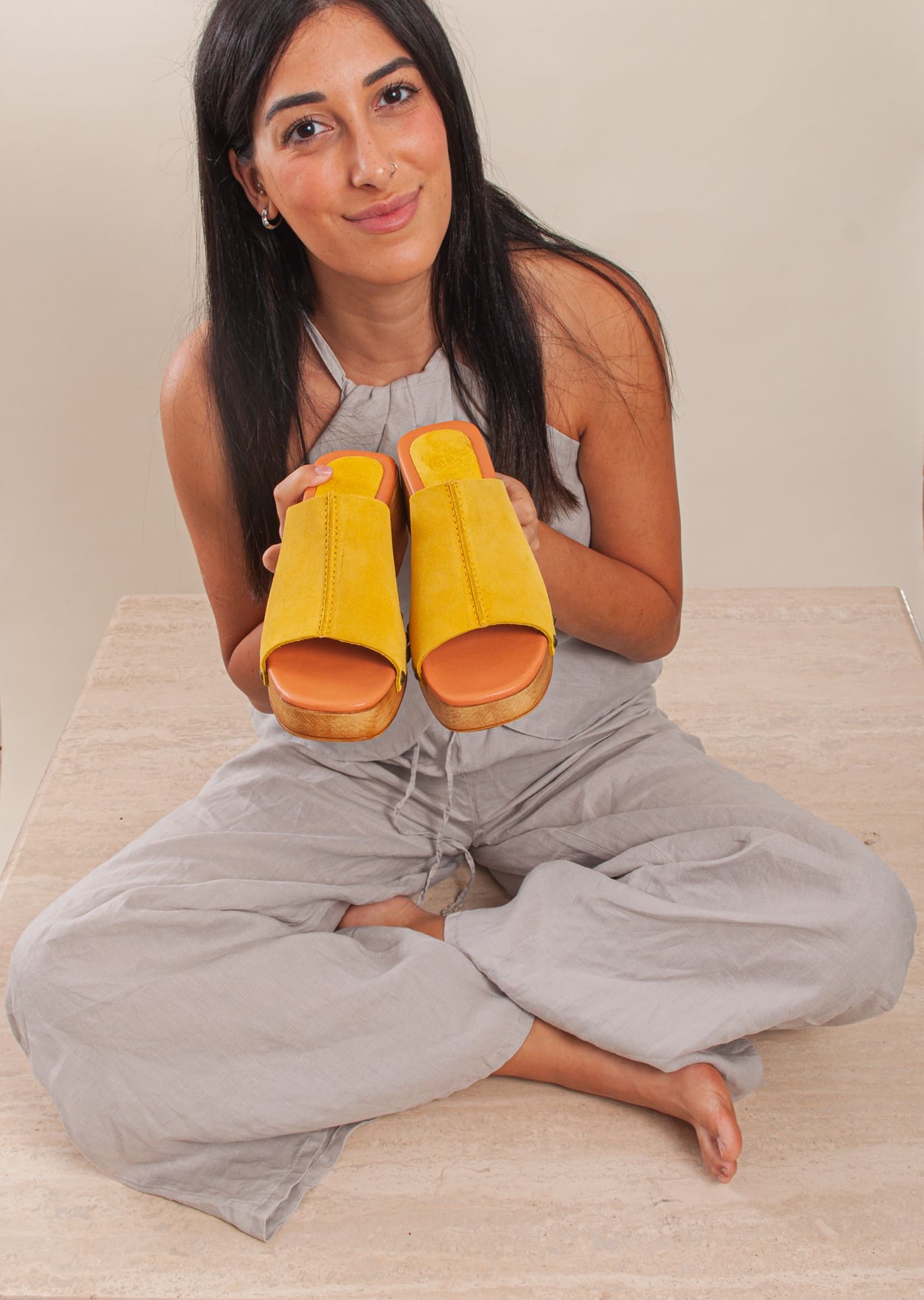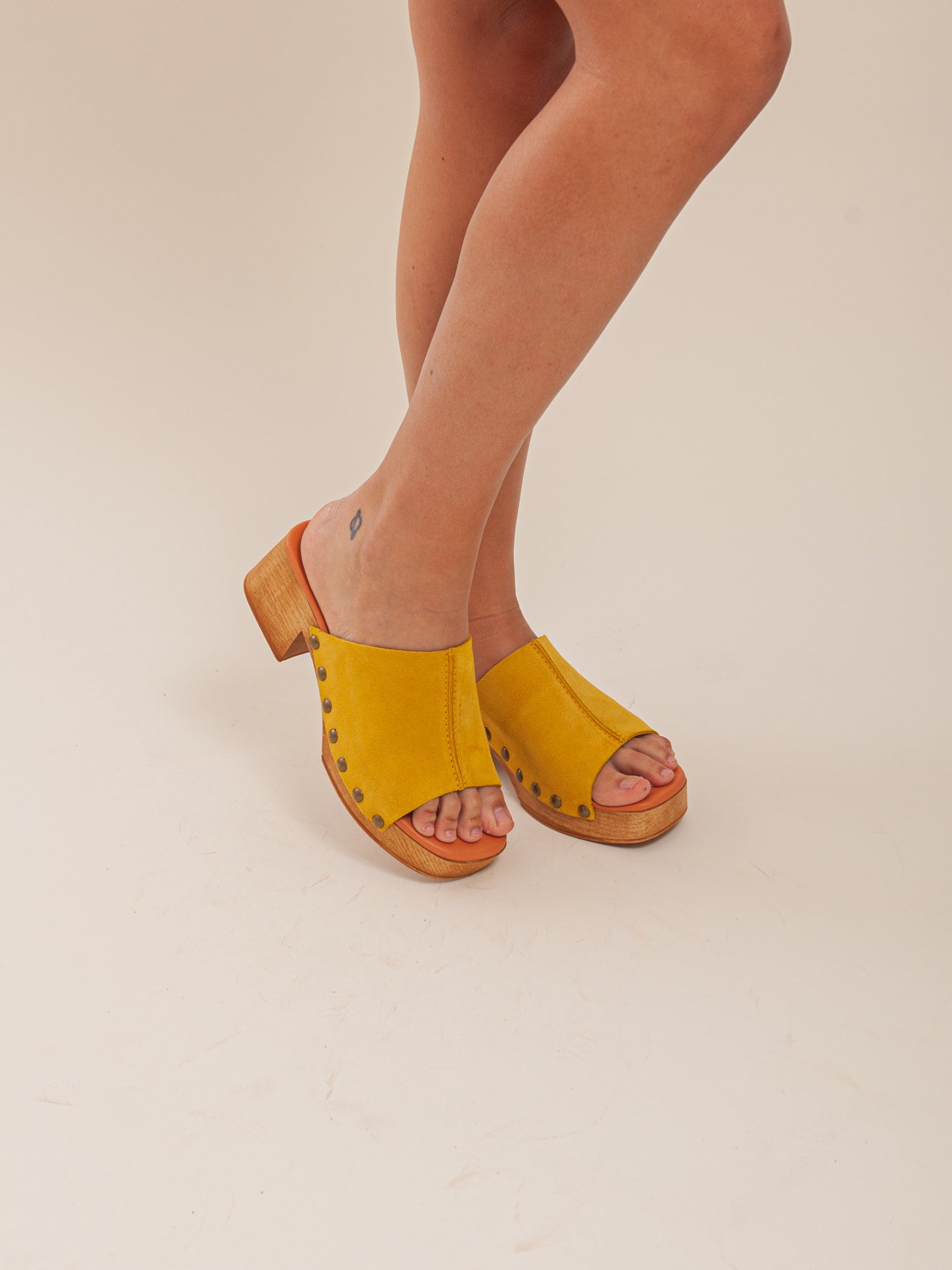 Block-heeled sandals IGNIS LAVA Yellow
Colores
---
---
---
Descripción

The Ignis Lava wide-heeled sandals combine modernity with retro touches: we have innovated with a new material that has the feel and appearance of wood but is incredibly light. Thus we obtained footwear with a super attractive aesthetic that also stands out for being comfortable and light sandals, which you can wear all day without tiring your feet. They are natural leather shoes that, combined with a padded insole, provide a perfect fit. They are the ideal sandals for going to work, walking around the city on vacation or even going out for drinks at night. Versatility, elegance and comfort.
---
DISCOVER HOW YOU HELP THE PLANET WITH YOUR PURCHASE
Cuero sostenible
Estamos comprometidos con el medio ambiente; por eso, todos nuestros zapatos están fabricados con piel certificada por el Leather Working Group (son sostenibles y tienen poco impacto ambiental!).
Conoce nuestras fábricas
Ver más...
Adiós despilfarro
Ver más...
Reseñas totales de 5 estrella: 2
Reseñas totales de 4 estrella: 1
Reseñas totales de 3 estrella: 0
Reseñas totales de 2 estrella: 0
Reseñas totales de 1 estrella: 0
Talla
Calificado 0.0 en una escala de menos 2 a 2
Comodidad
Calificado 4.7 en una escala del 1 al 5
Qué chulas

Son preciosas y muy cómodas y ligeras

Talla

Calificado 0.0 en una escala de menos 2 a 2

Comodidad

Calificado 4.0 en una escala del 1 al 5

Sorprendida gratamente

No estaba segura si escoger este color pero me acaban de llegar y la verdad es que me chiflan!

Talla

Calificado 0.0 en una escala de menos 2 a 2

Comodidad

Calificado 5.0 en una escala del 1 al 5

Perfectas!!!

Qué cómodas son y qué bonitas!

Talla

Calificado 0.0 en una escala de menos 2 a 2

Comodidad

Calificado 5.0 en una escala del 1 al 5
Reseñas cargadas
Reseñas agregadas