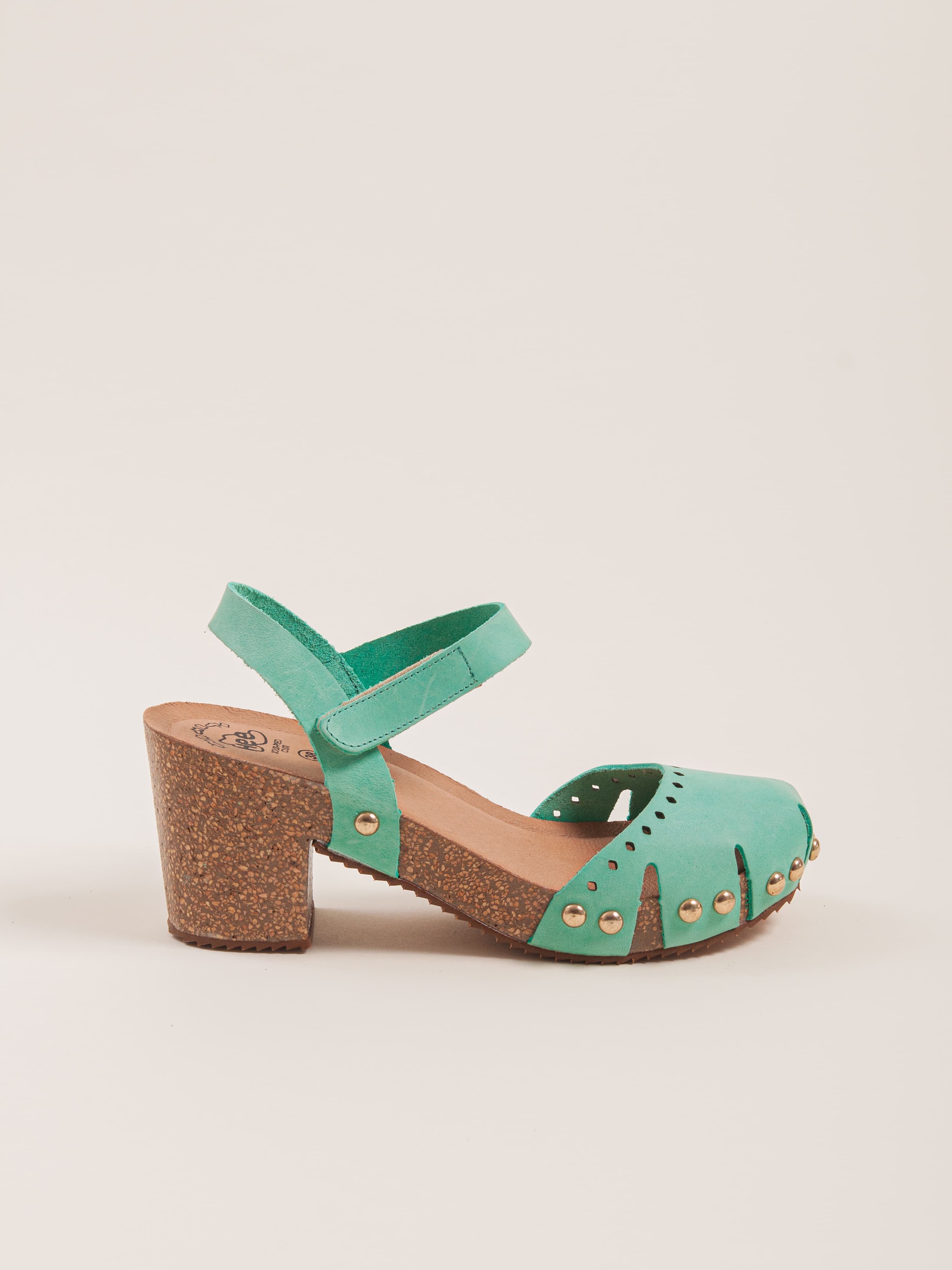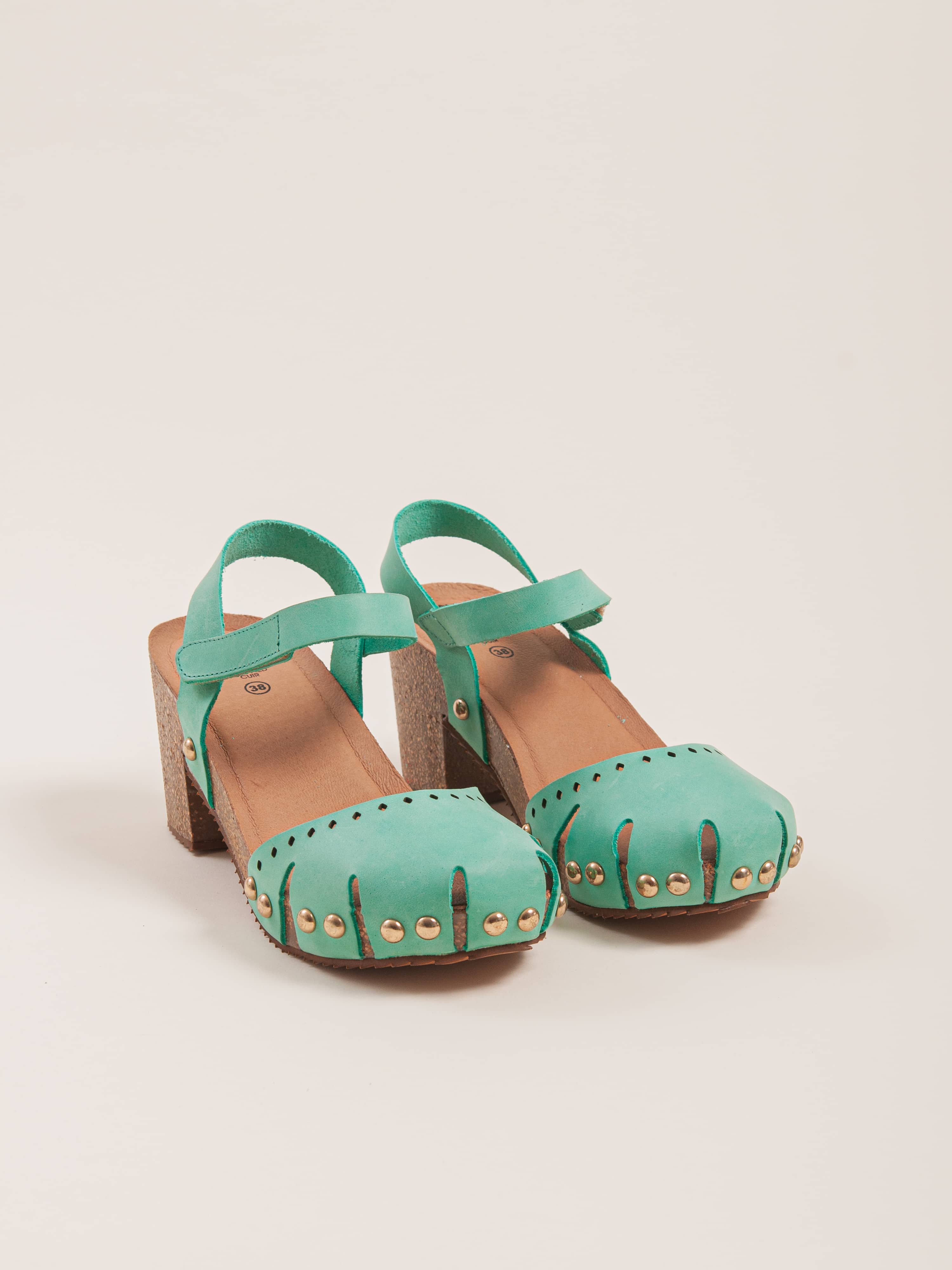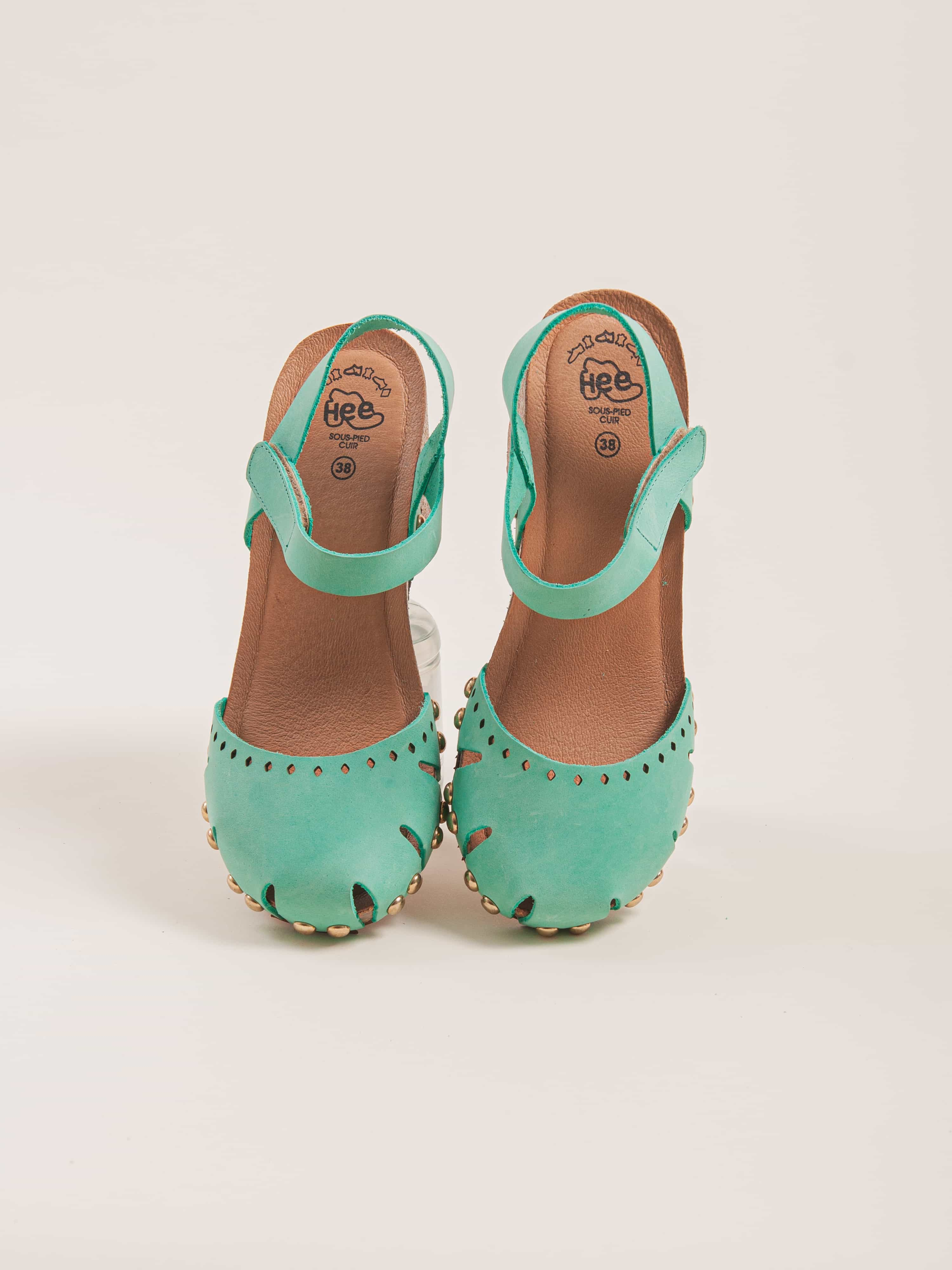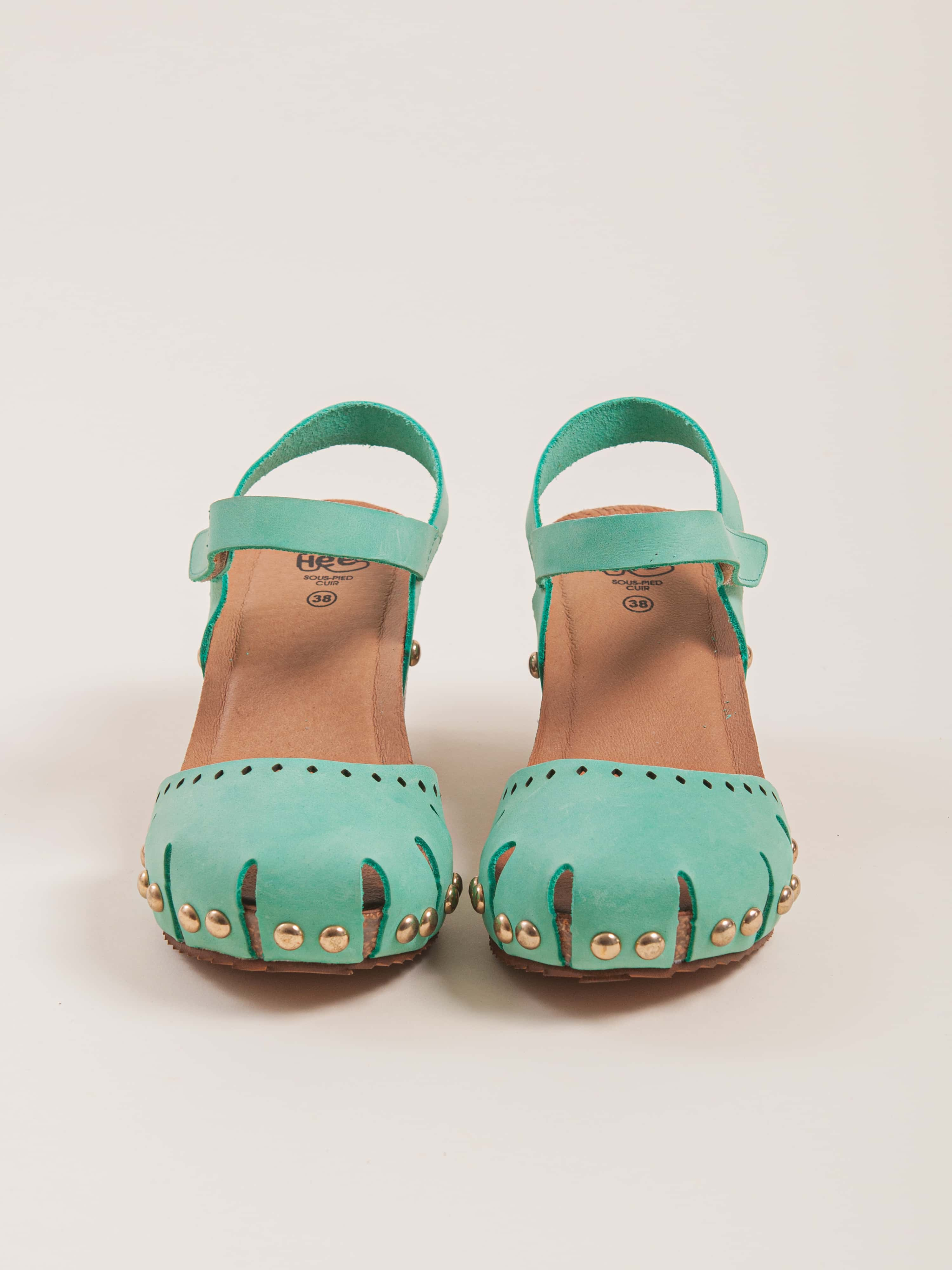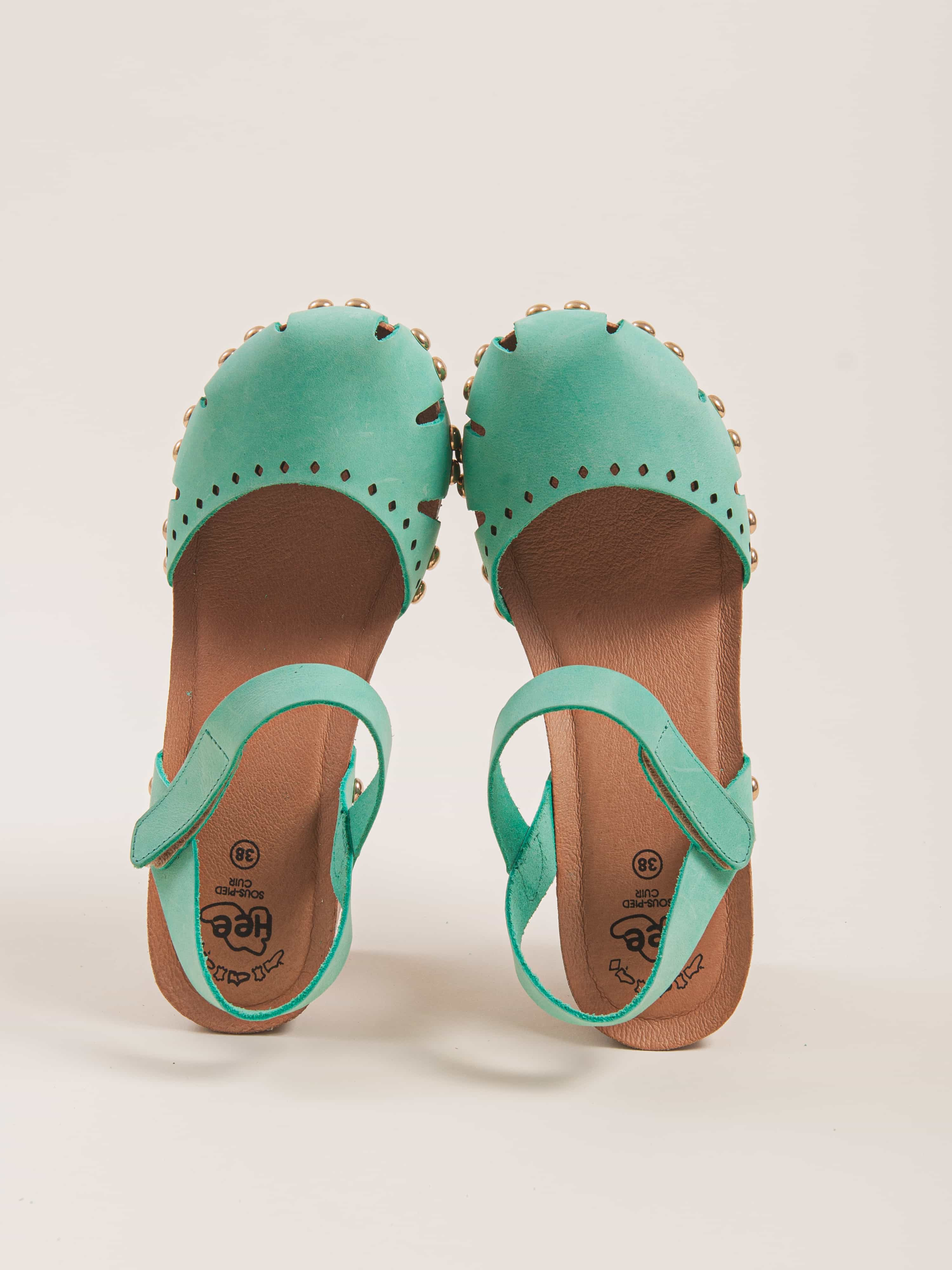 Wide heel sandals TERRA CLOE Turquoise
Colores
---
---
---
Descripción

Las sandalias de tacón ancho Terra Cloe son el calzado que te pondrás por la mañana y no querrás quitarte nunca. Son las sandalias ideales para el verano, porque mezclan elegancia y comodidad. Su diseño y confort las convierte en perfectas para para el uso diario. Están confeccionadas con piel natural que le otorga calidad, durabilidad y un tacto genial. Además, la suela está realizada en corcho, que le da su ligereza y flexibilidad (pesan casi lo mismo que tu móvil) y el ajuste con velcro le otorga practicidad. Son sandalias ideales para el uso diario, gracias a su calce perfecto y super confort.
---
DISCOVER HOW YOU HELP THE PLANET WITH YOUR PURCHASE
Cuero sostenible
Estamos comprometidos con el medio ambiente; por eso, todos nuestros zapatos están fabricados con piel certificada por el Leather Working Group (son sostenibles y tienen poco impacto ambiental!).
Conoce nuestras fábricas
Ver más...
Adiós despilfarro
Ver más...
Reseñas totales de 5 estrella: 3
Reseñas totales de 4 estrella: 0
Reseñas totales de 3 estrella: 0
Reseñas totales de 2 estrella: 0
Reseñas totales de 1 estrella: 0
Talla
Calificado 0.0 en una escala de menos 2 a 2
Comodidad
Calificado 5.0 en una escala del 1 al 5
Hermosas!

Me han gustado mucho las sandalias. Tenía dudas con el color pero me ha encantado

Talla

Calificado 0.0 en una escala de menos 2 a 2

Comodidad

Calificado 5.0 en una escala del 1 al 5

Talla

Calificado 0.0 en una escala de menos 2 a 2

Comodidad

Calificado 5.0 en una escala del 1 al 5

Altura perfecta de tacón. Y muy cómodas

Son super ligeras (más de lo que parece). La calidad es muy alta.

Talla

Calificado 0.0 en una escala de menos 2 a 2

Comodidad

Calificado 5.0 en una escala del 1 al 5
Reseñas cargadas
Reseñas agregadas