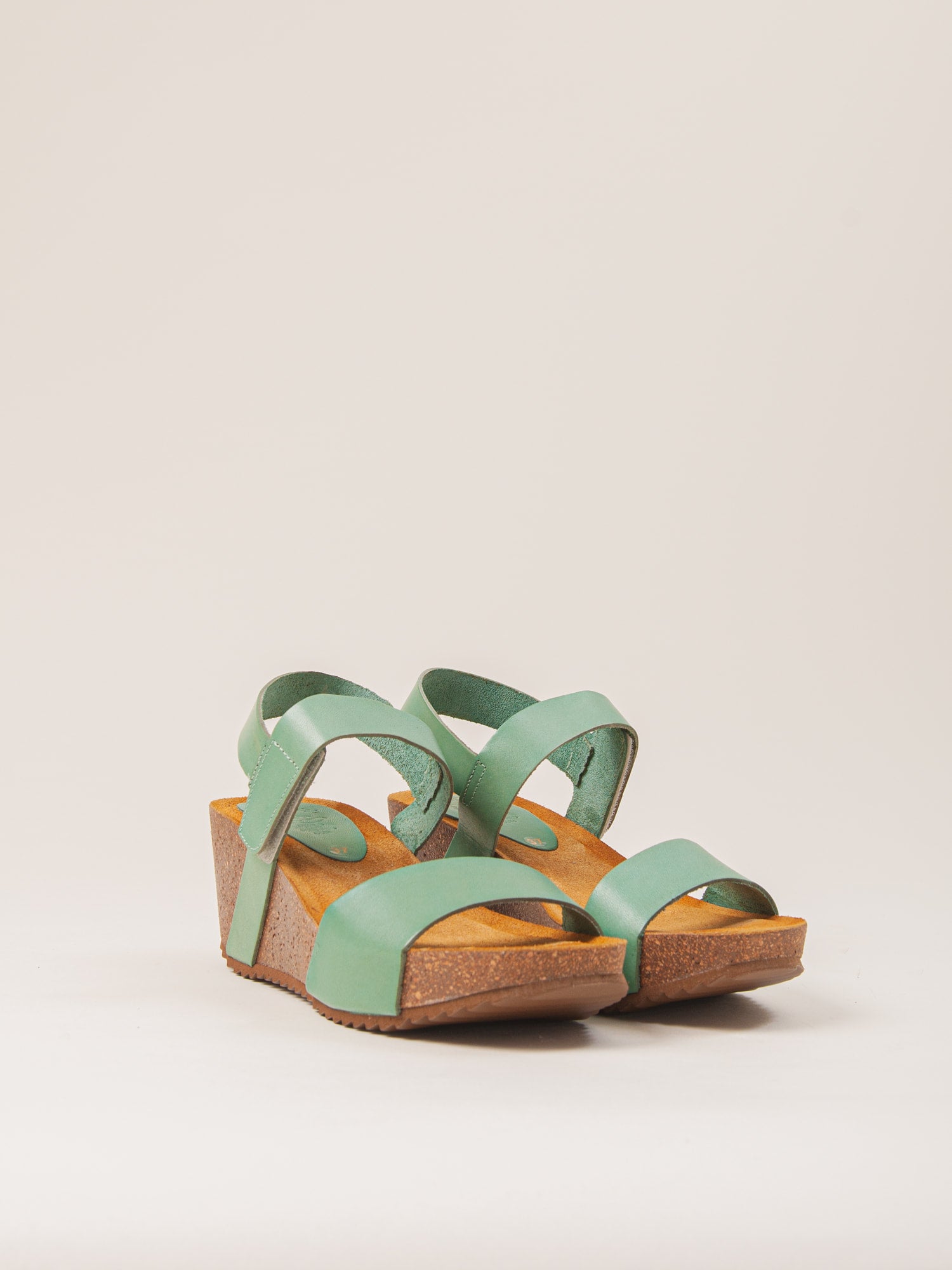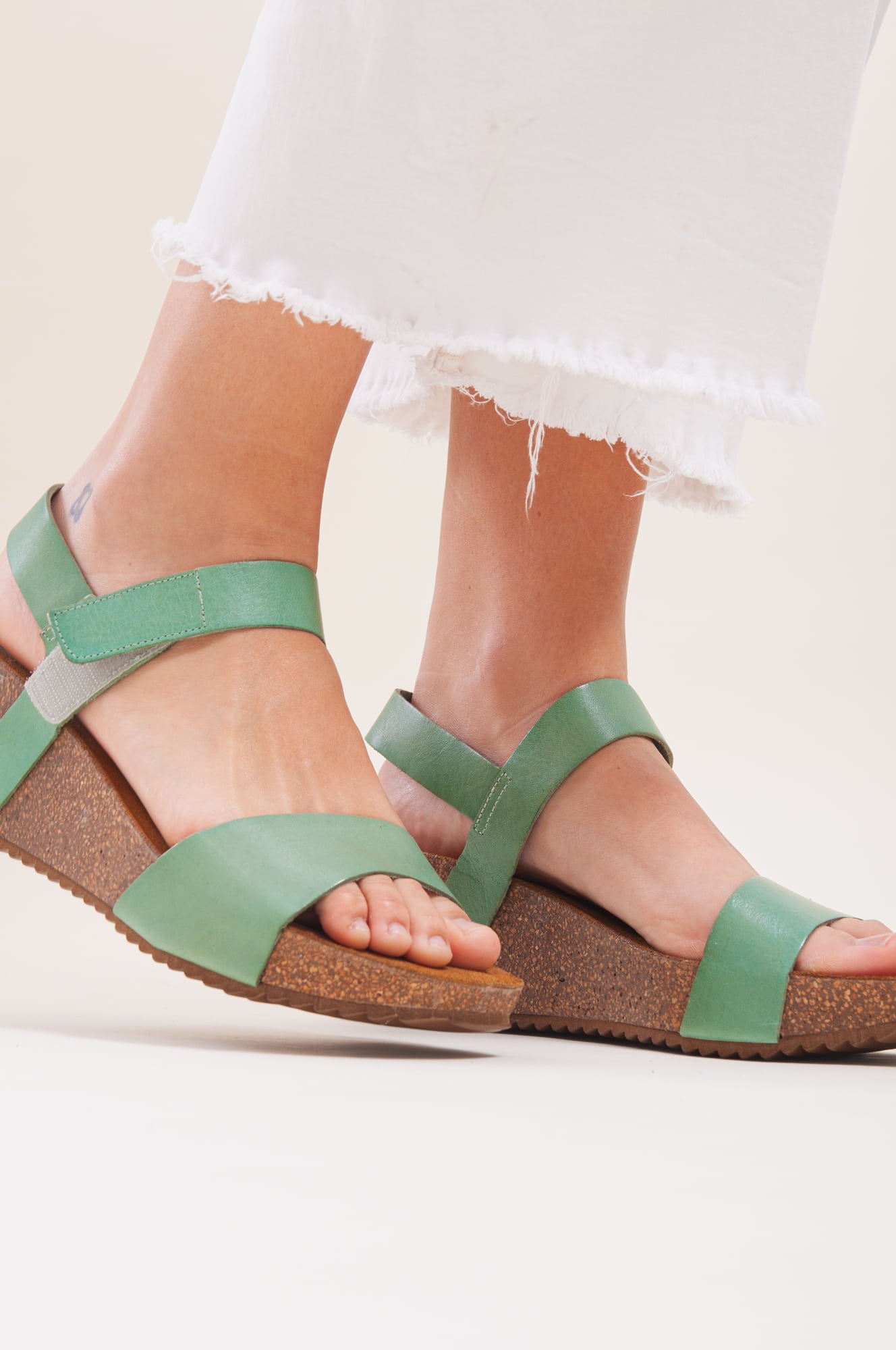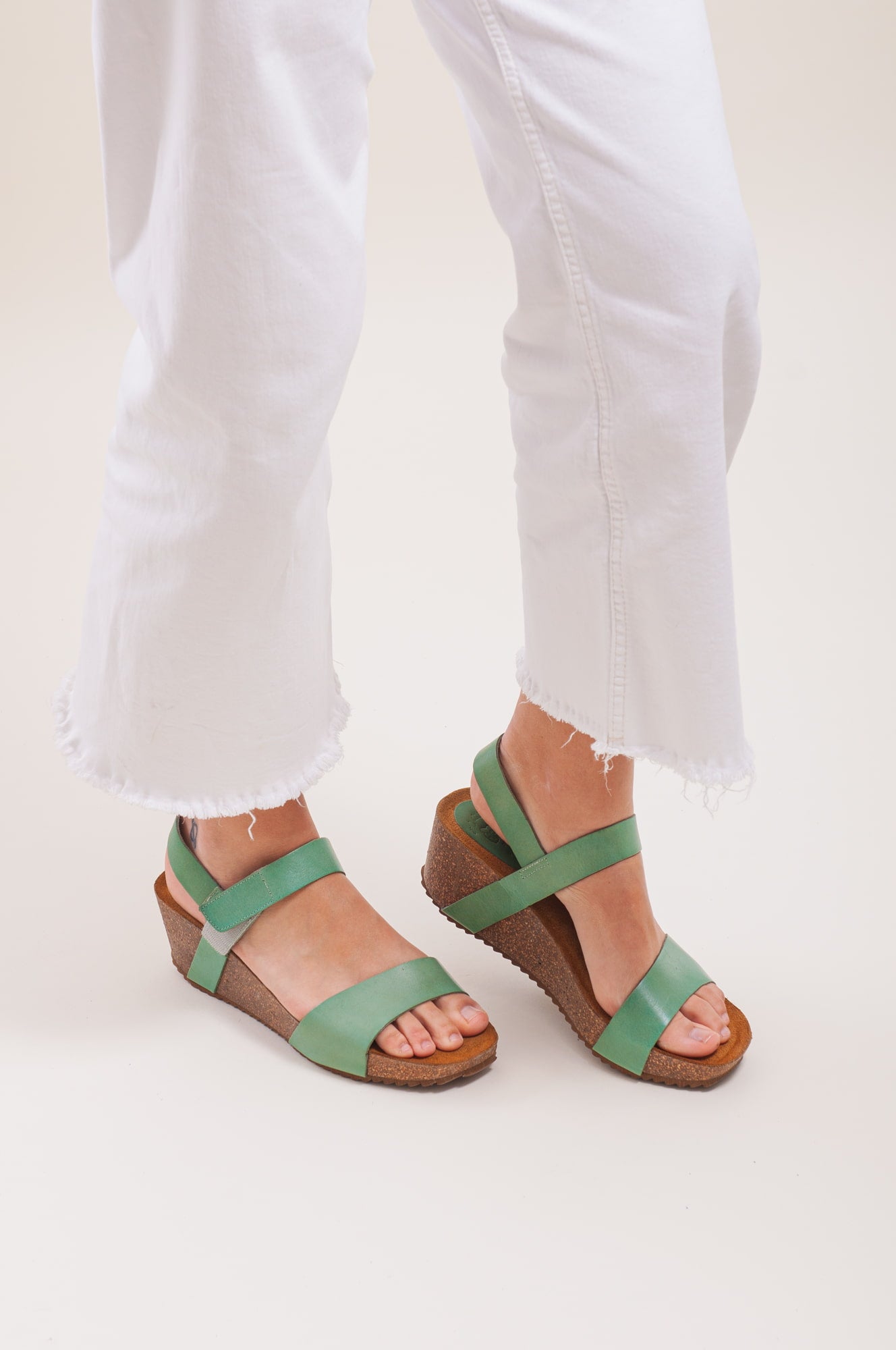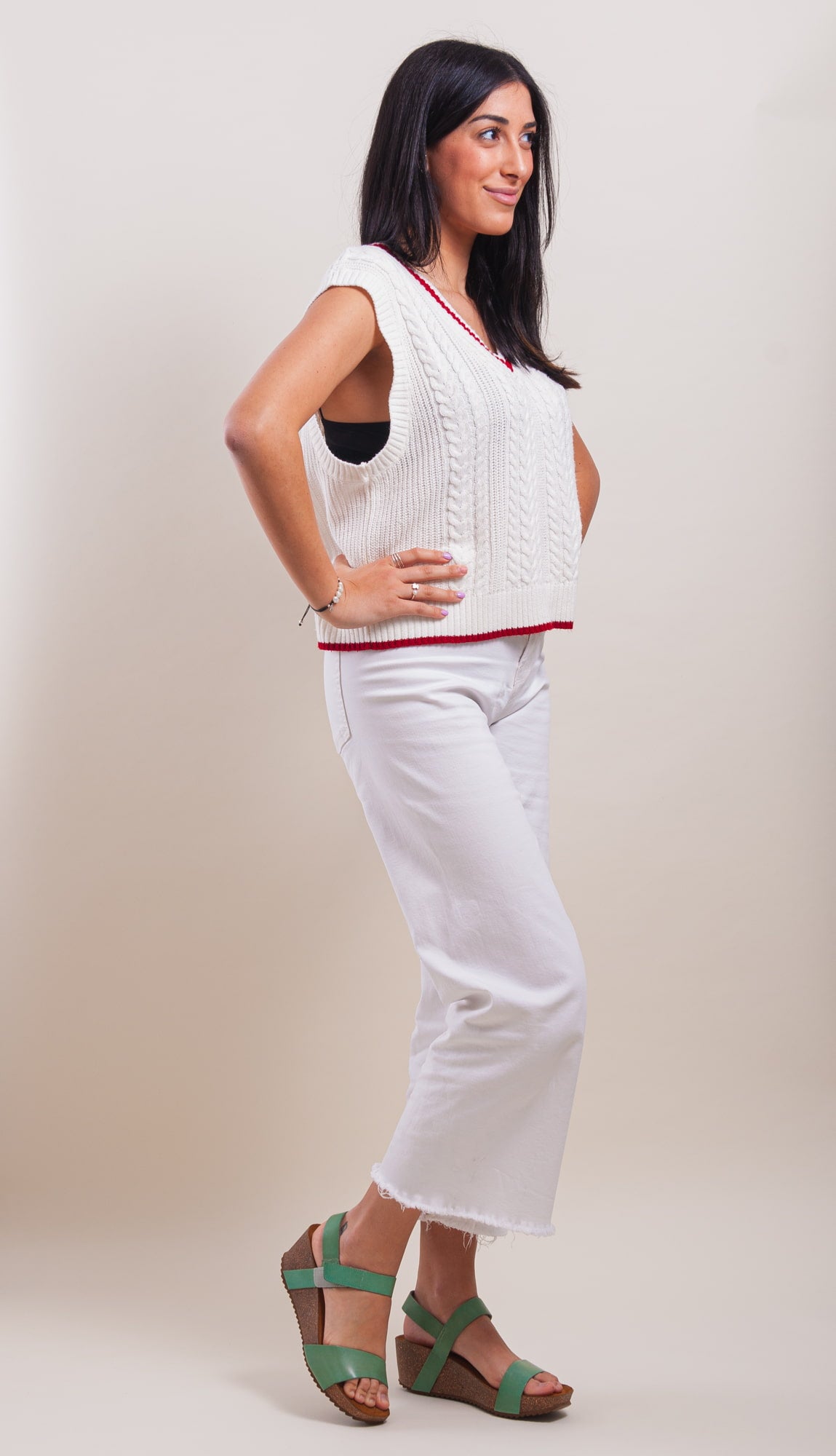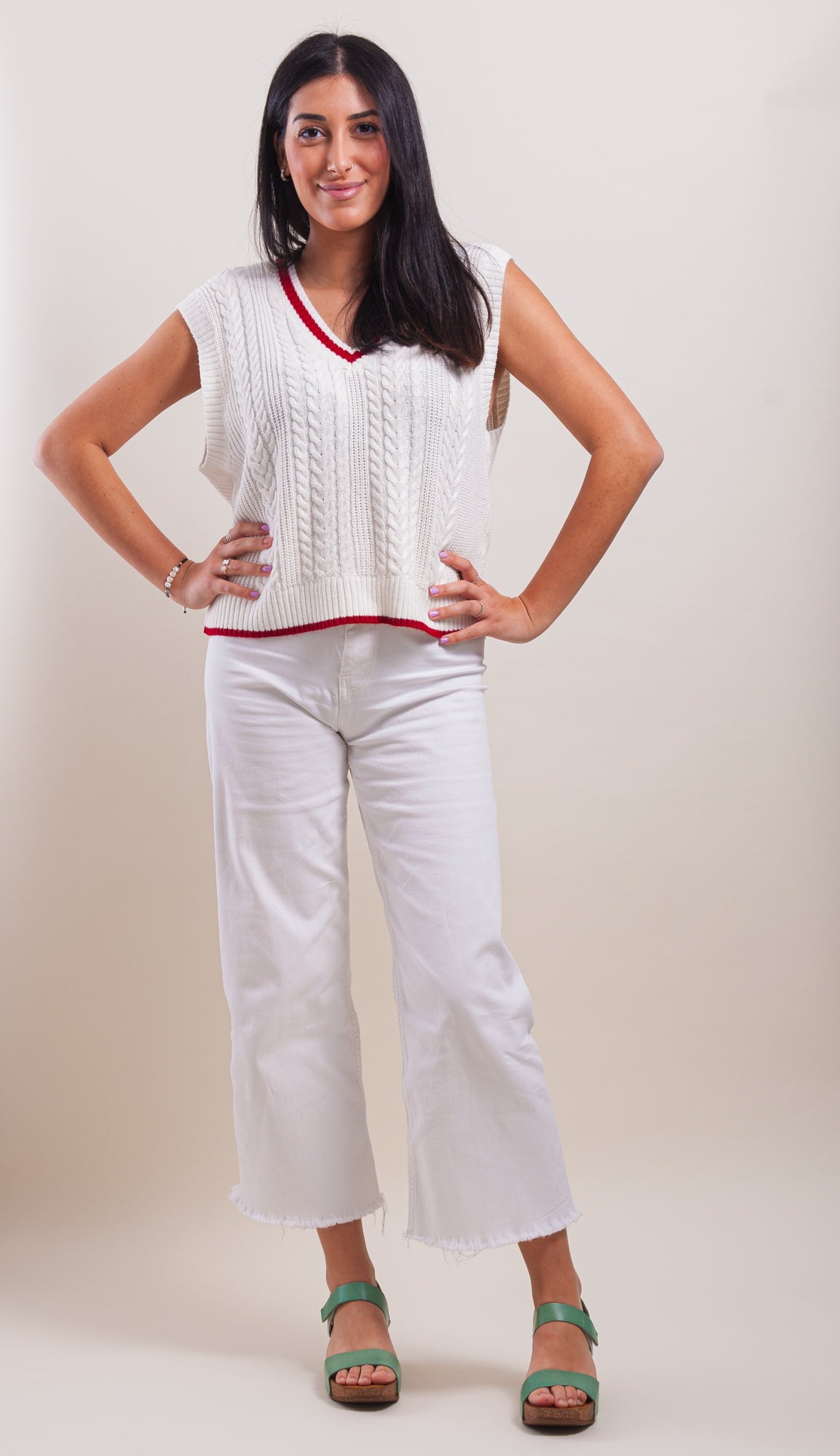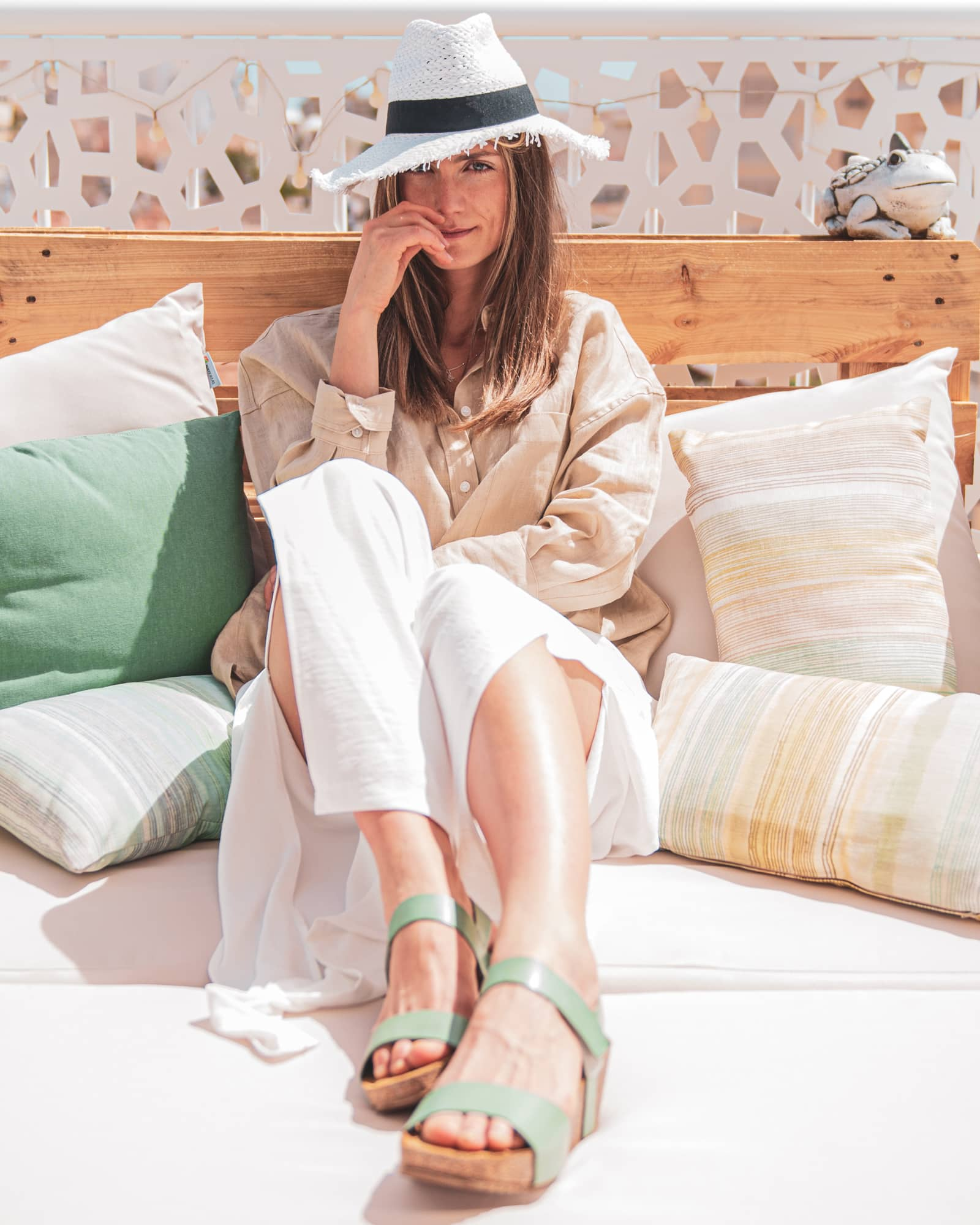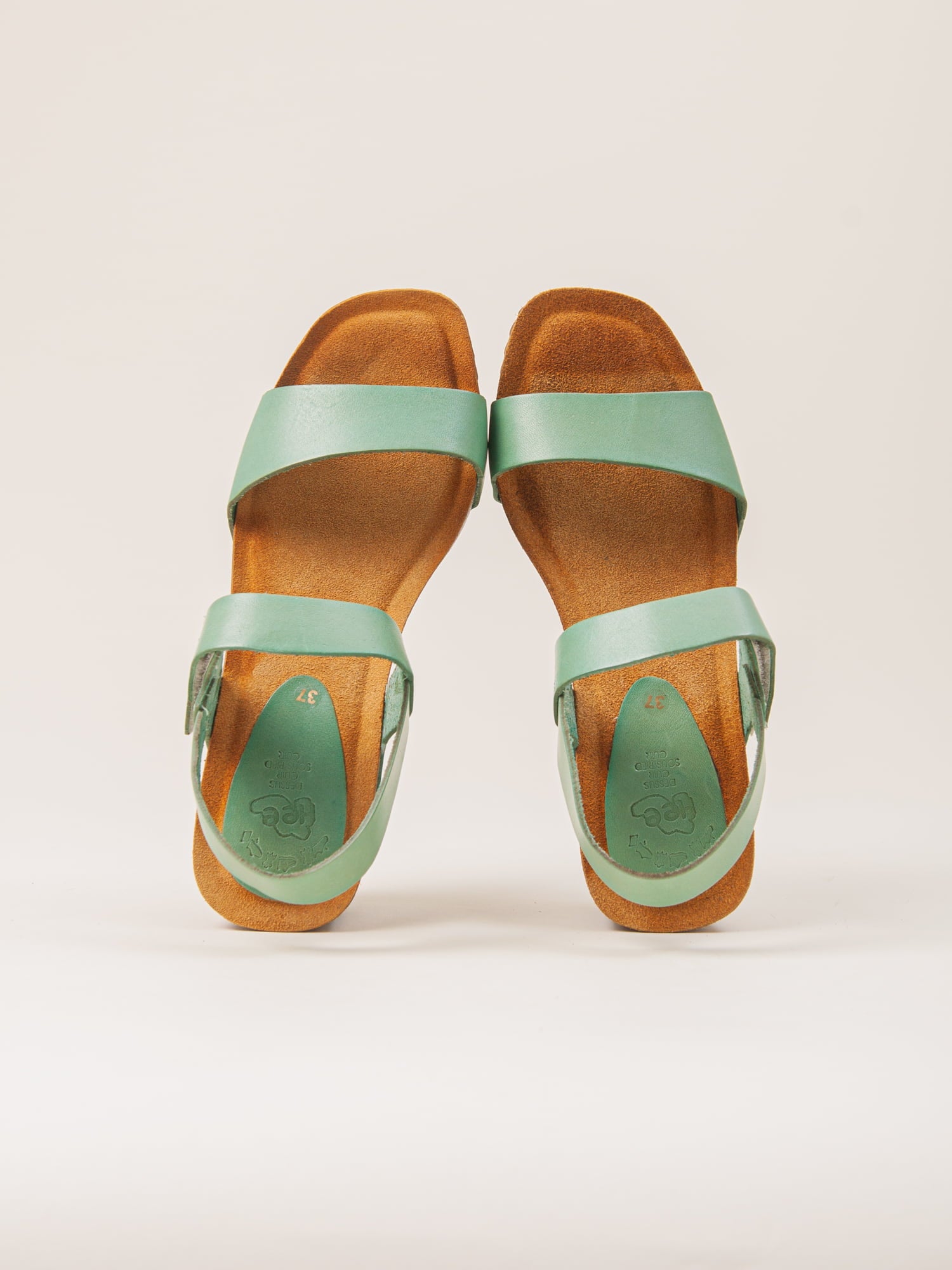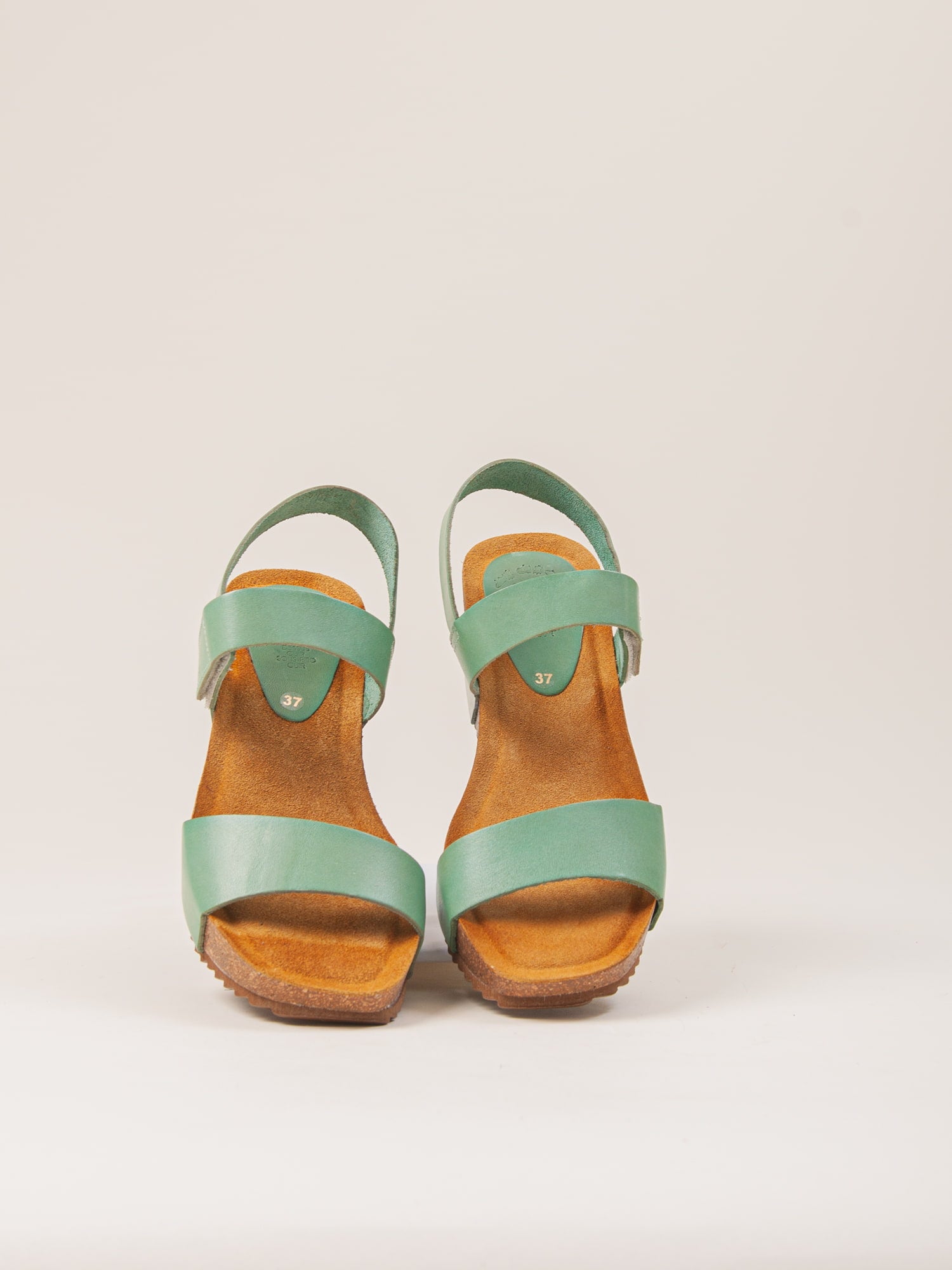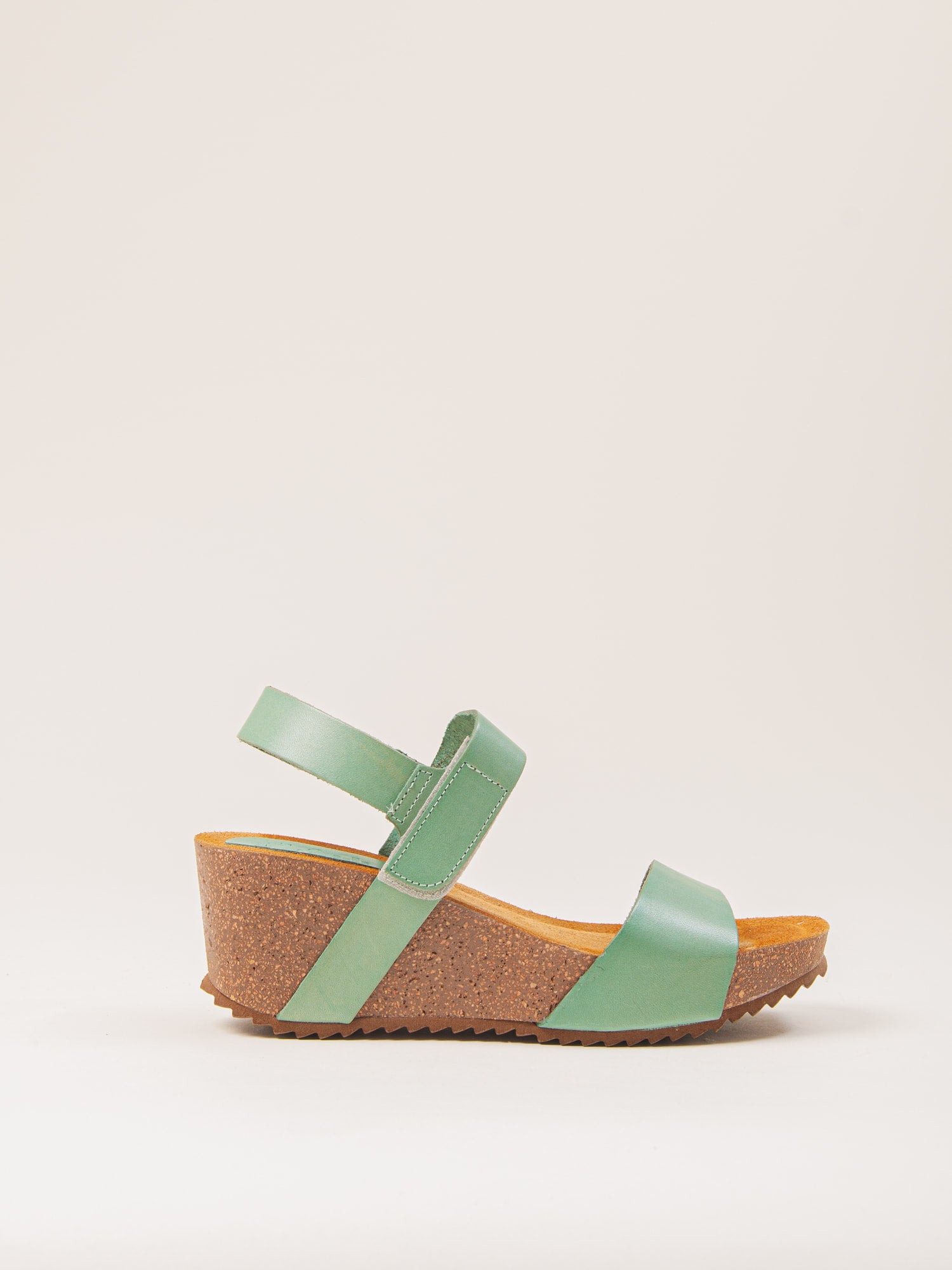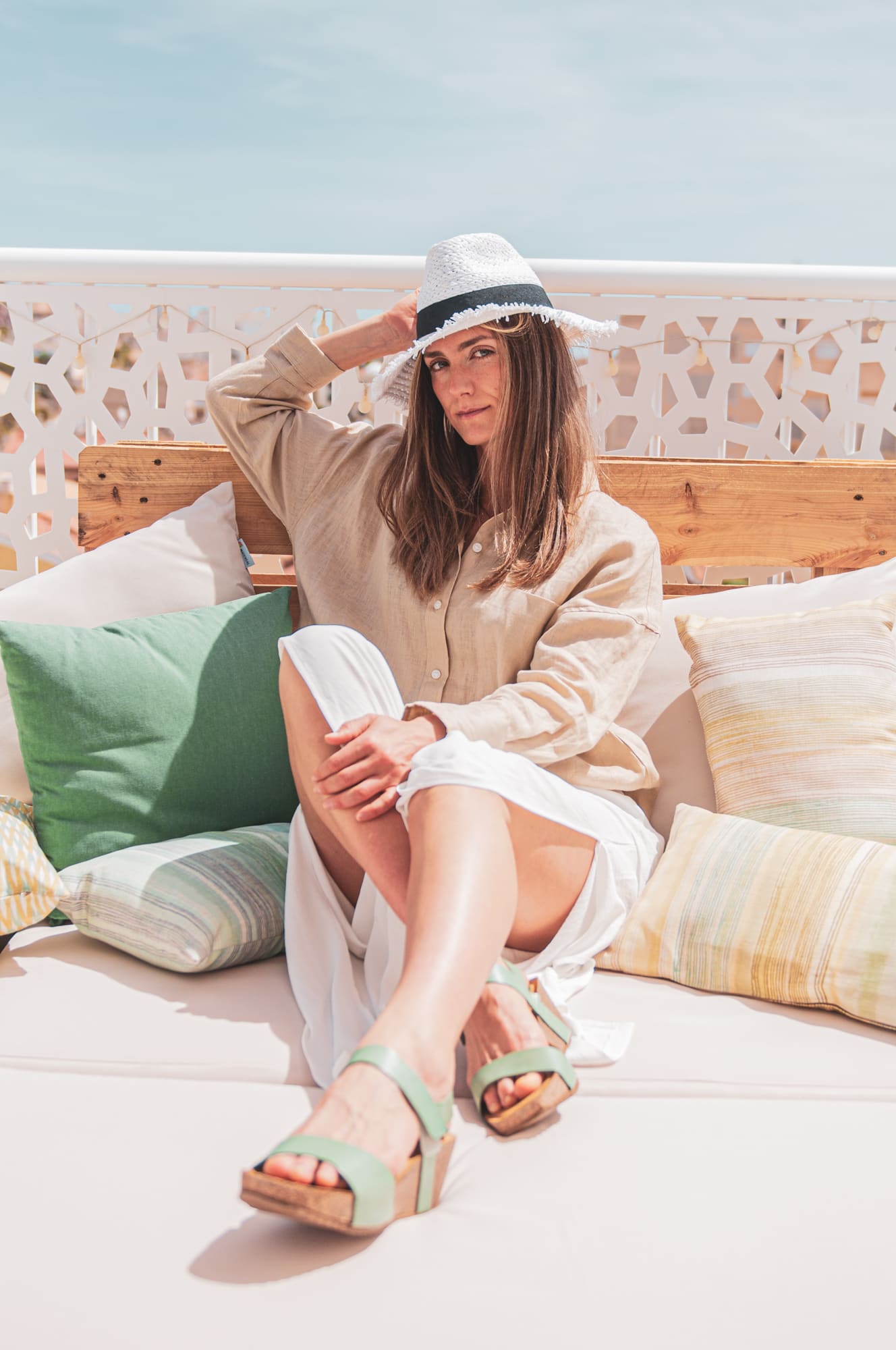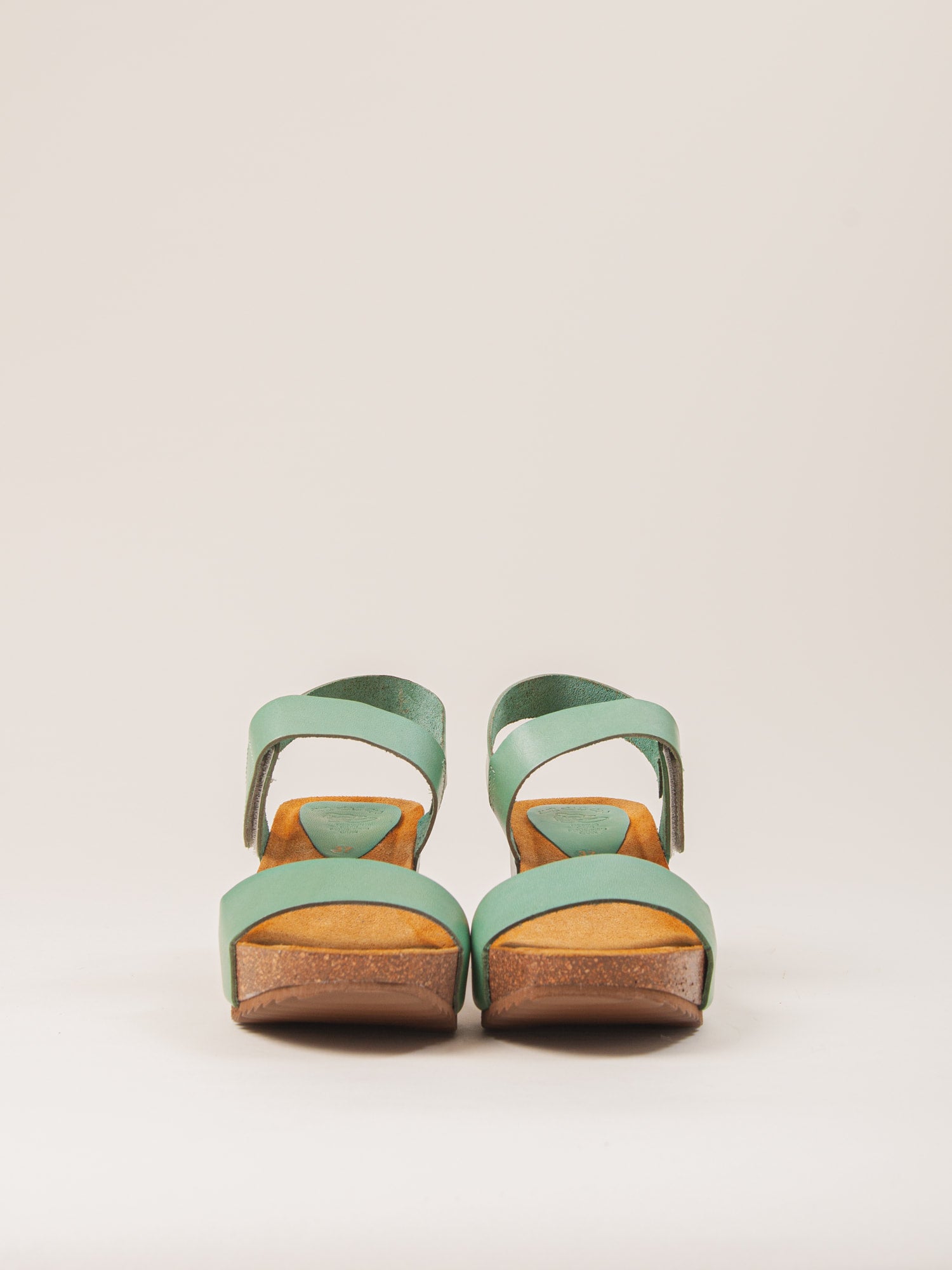 Platform sandal TERRA SENA Turquoise
Colores
---
---
---
Descripción

The Terra Sena are the summer sandals par excellence. We take a classic design and add all the innovation to make light sandals that stand out for their comfort and quality. Ultra light, comfortable and with an infallible design, they are the perfect sandals for walking during the summer. You can go to the beach or walk around the city feeling comfortable, fresh and elegant. They are made with natural leather that gives them quality, durability and a great touch. In addition, the sole is made of cork, which gives it its lightness and flexibility (they weigh almost the same as your cell phone). This summer, you will never get tired of walking.
---
DISCOVER HOW YOU HELP THE PLANET WITH YOUR PURCHASE
Cuero sostenible
Estamos comprometidos con el medio ambiente; por eso, todos nuestros zapatos están fabricados con piel certificada por el Leather Working Group (son sostenibles y tienen poco impacto ambiental!).
Conoce nuestras fábricas
Ver más...
Adiós despilfarro
Ver más...