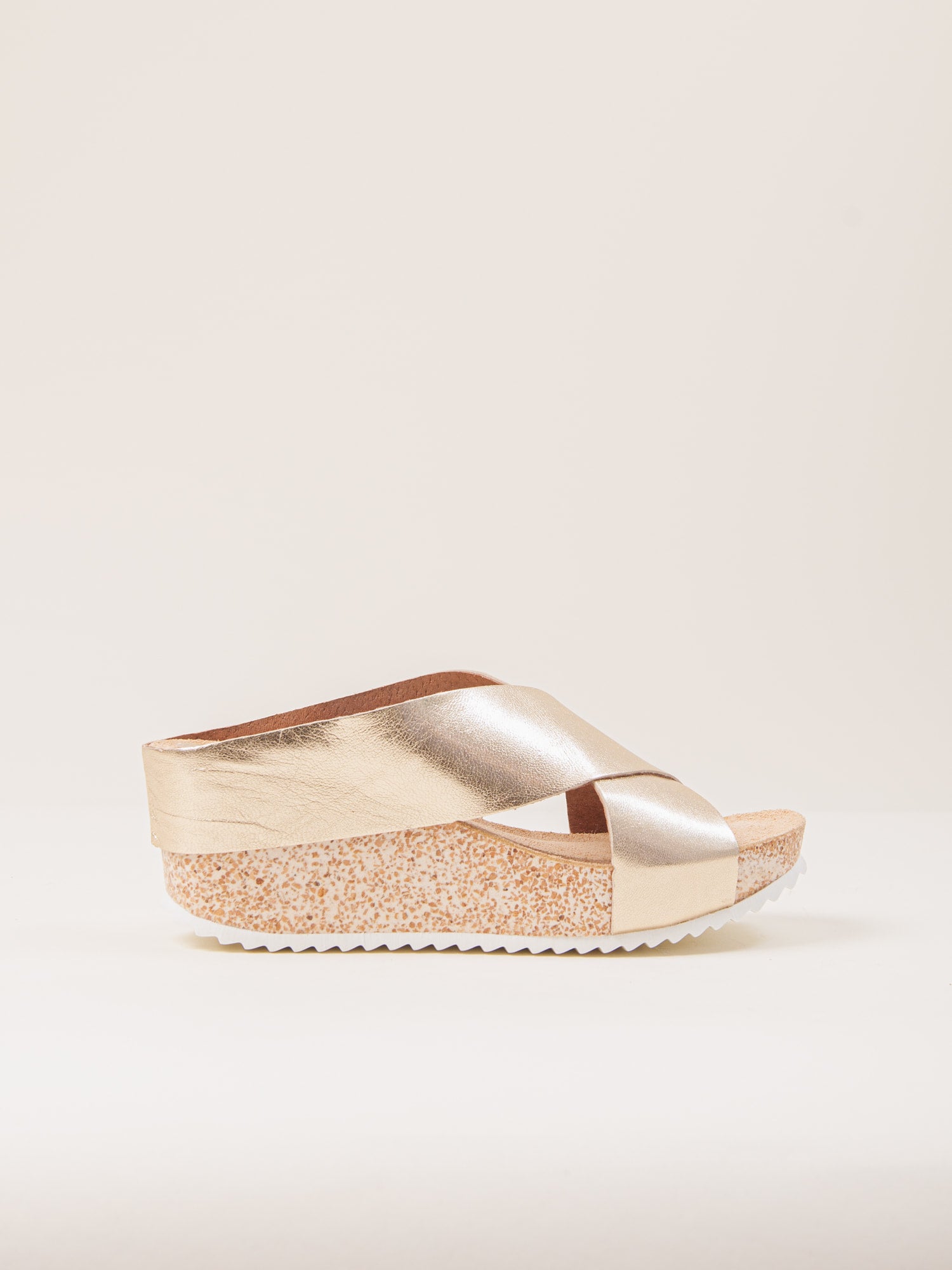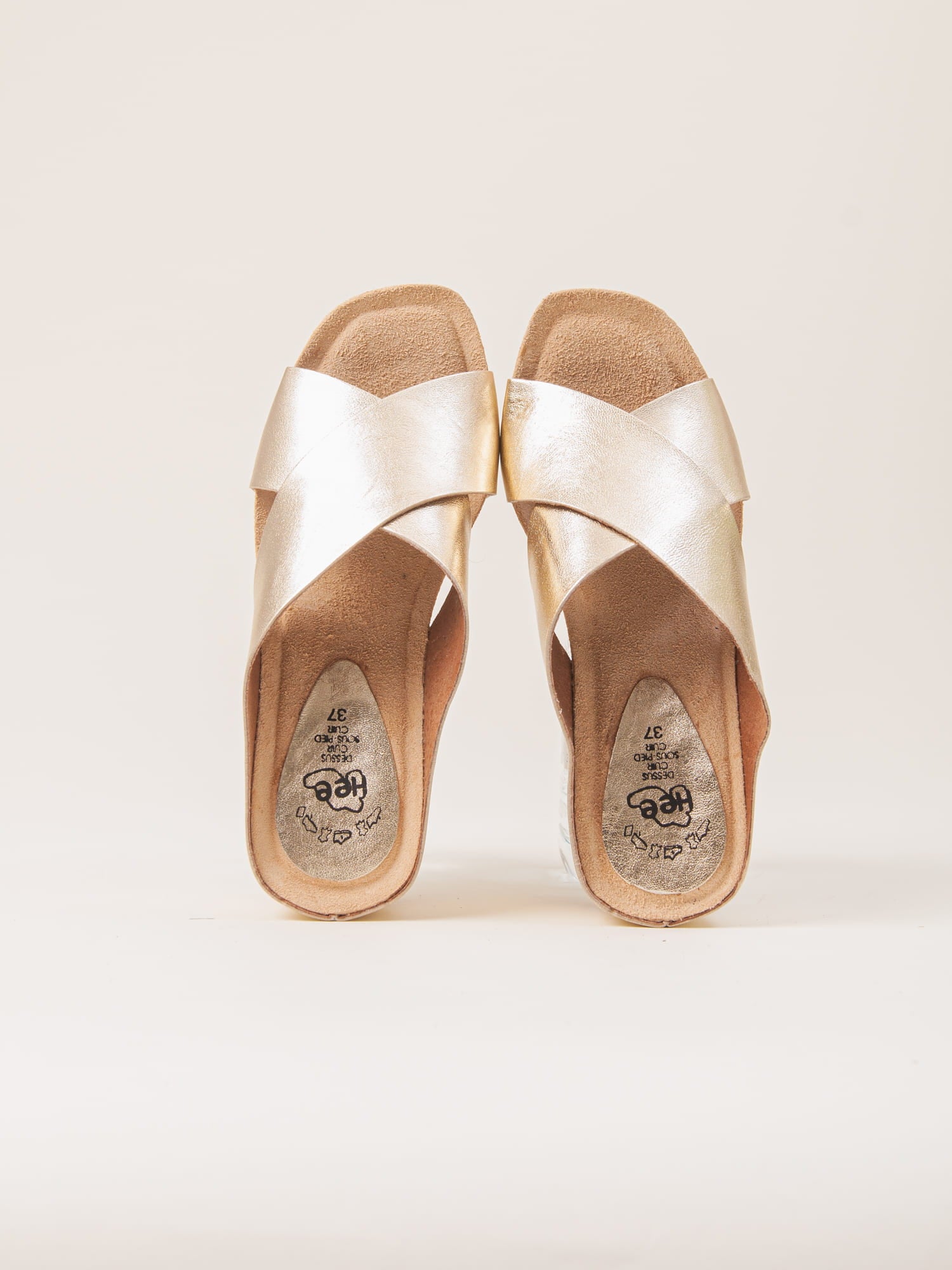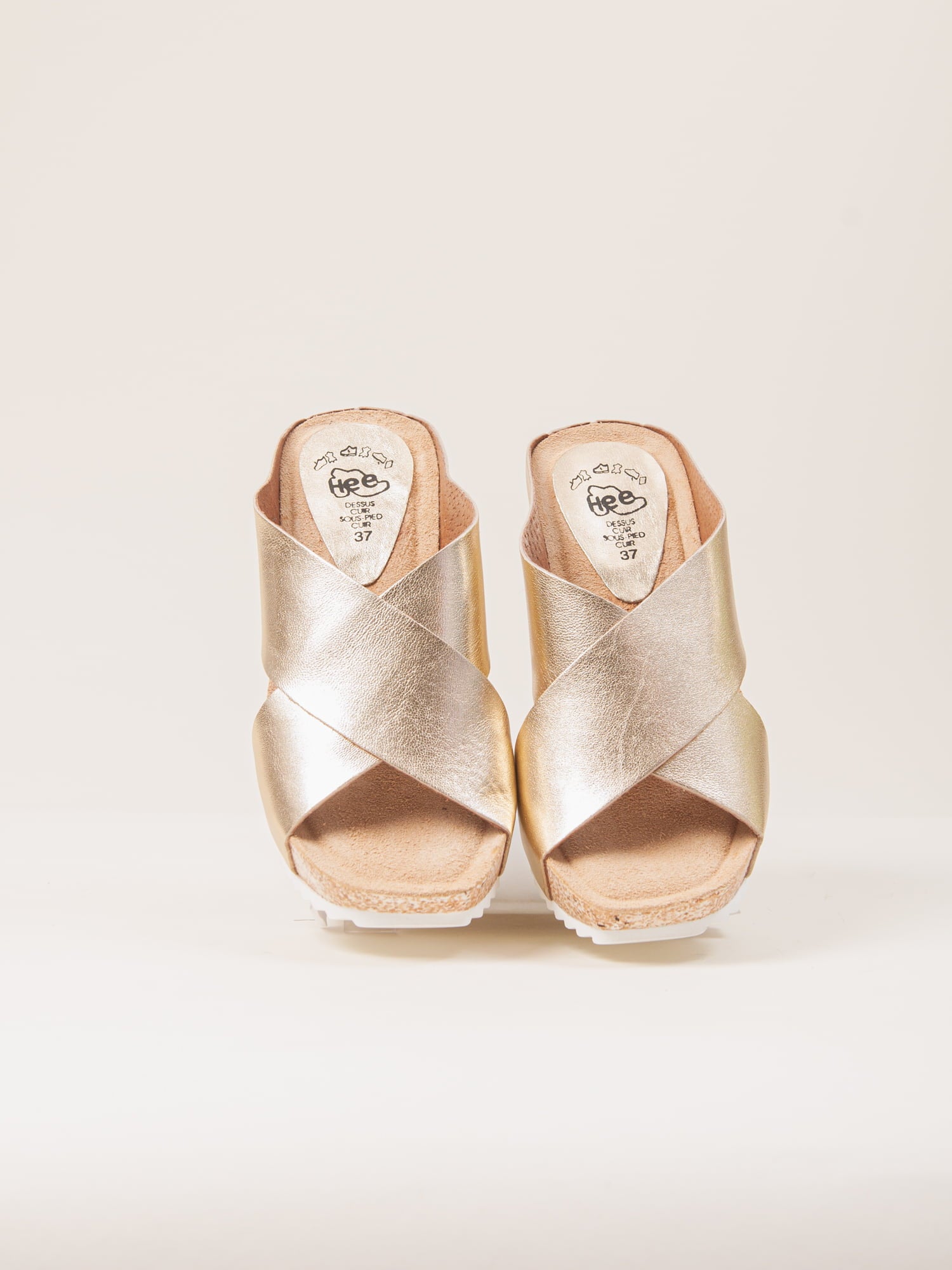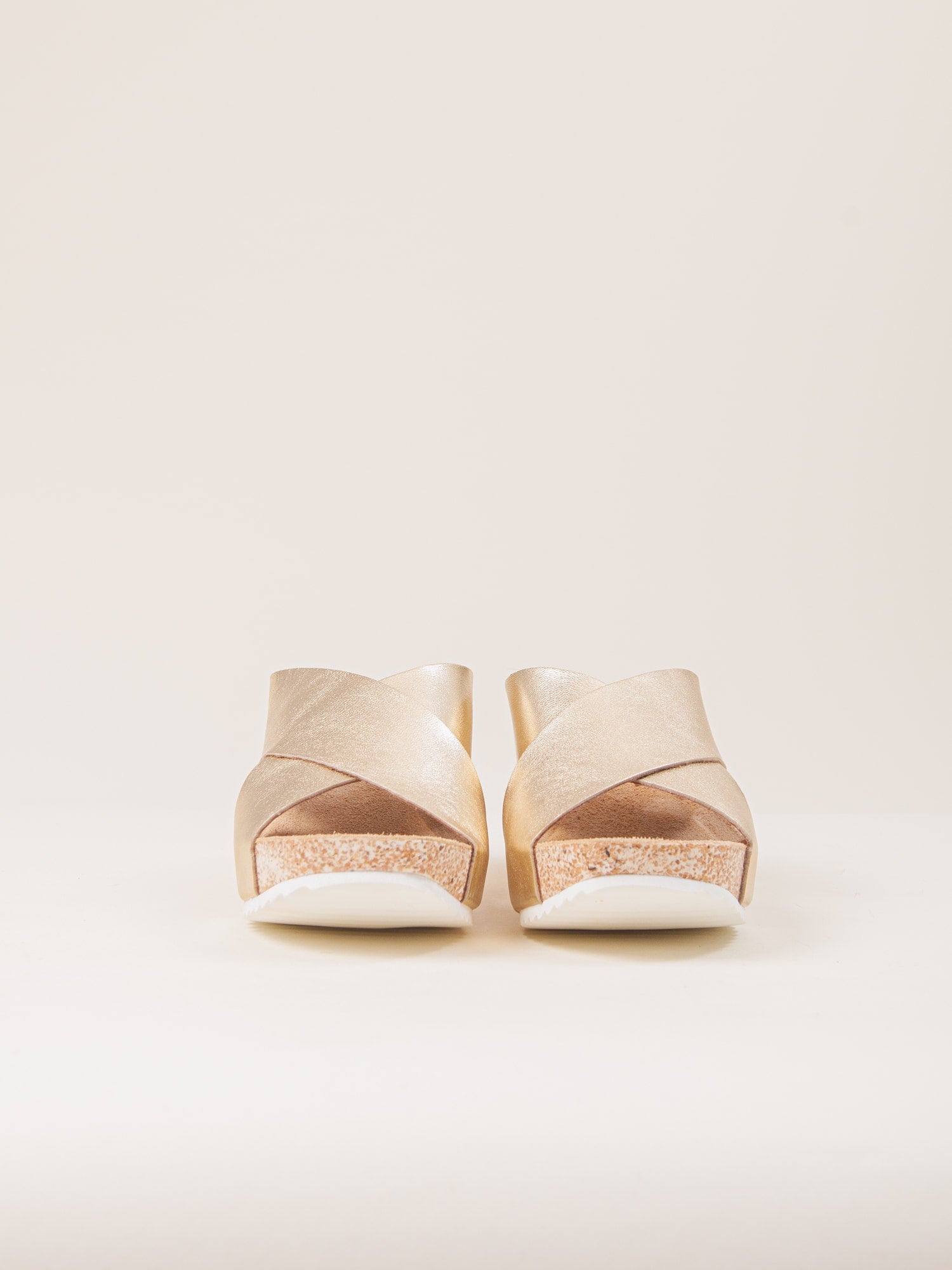 Platform sandals TERRA AVANI Gold
Colores
---
---
---
Descripción

The Terra Avani are summer sandals with a daring and rebellious design. We fuse the classic design of crossed bands with innovation in materials to achieve super comfortable and versatile sandals. You can go to the beach or walk around the city feeling comfortable, fresh and youthful. The Avani are ultra-light sandals thanks to their cork construction and, in addition, they have the quality and excellent touch that natural leather gives them. In addition, its cushioned insole will give your feet a soft and perfect fit. They are the perfect sandals for walking during the summer.
---
DISCOVER HOW YOU HELP THE PLANET WITH YOUR PURCHASE
Cuero sostenible
Estamos comprometidos con el medio ambiente; por eso, todos nuestros zapatos están fabricados con piel certificada por el Leather Working Group (son sostenibles y tienen poco impacto ambiental!).
Conoce nuestras fábricas
Ver más...
Adiós despilfarro
Ver más...
Reseñas totales de 5 estrella: 1
Reseñas totales de 4 estrella: 0
Reseñas totales de 3 estrella: 0
Reseñas totales de 2 estrella: 0
Reseñas totales de 1 estrella: 0
Talla
Calificado 0.0 en una escala de menos 2 a 2
Comodidad
Calificado 5.0 en una escala del 1 al 5
comodisimas

son verdaderamente comodas, como si llevaras las zapatillas de casa, no notas que llevas plataforma

Talla

Calificado 0.0 en una escala de menos 2 a 2

Comodidad

Calificado 5.0 en una escala del 1 al 5
Reseñas cargadas
Reseñas agregadas