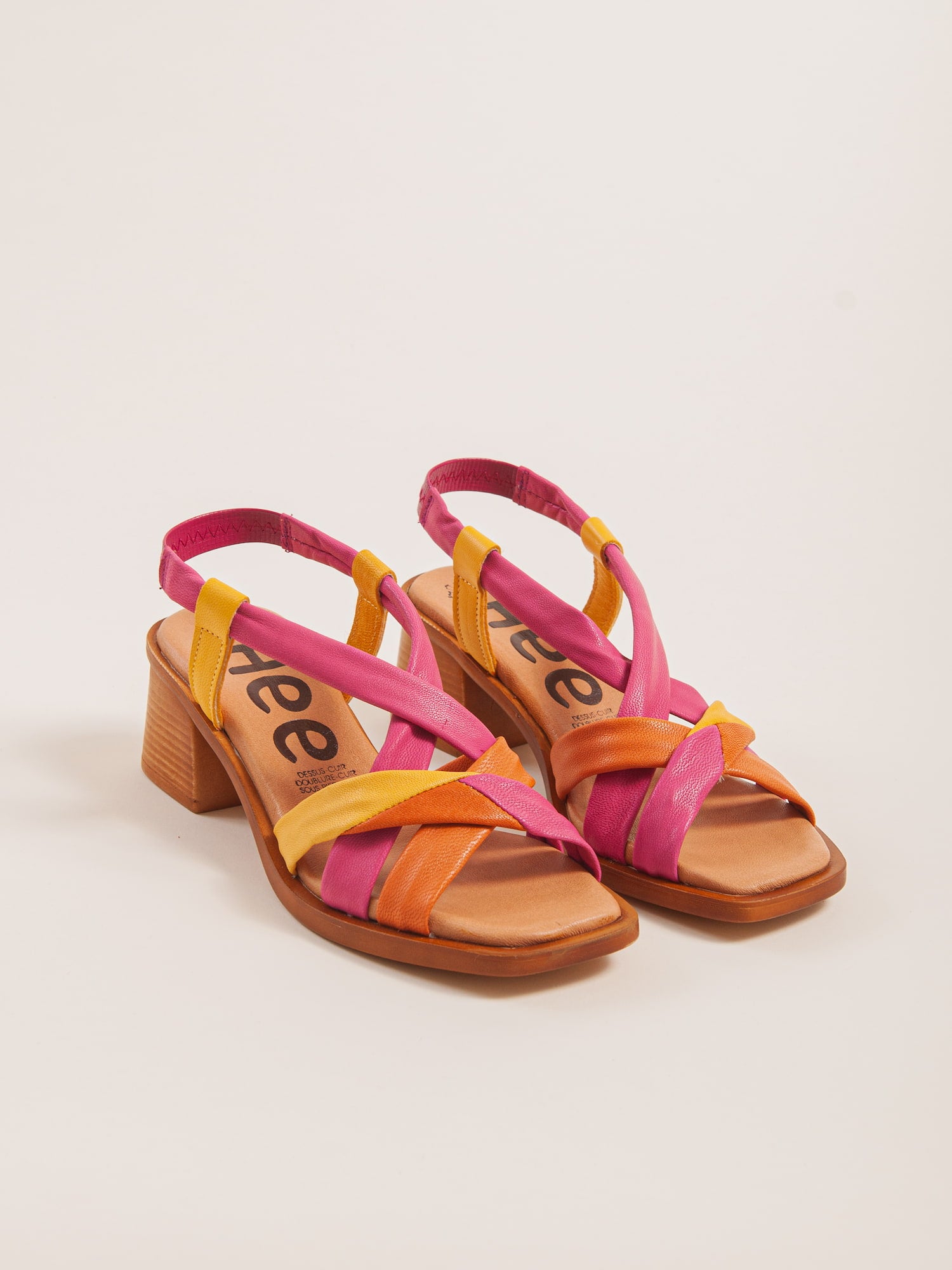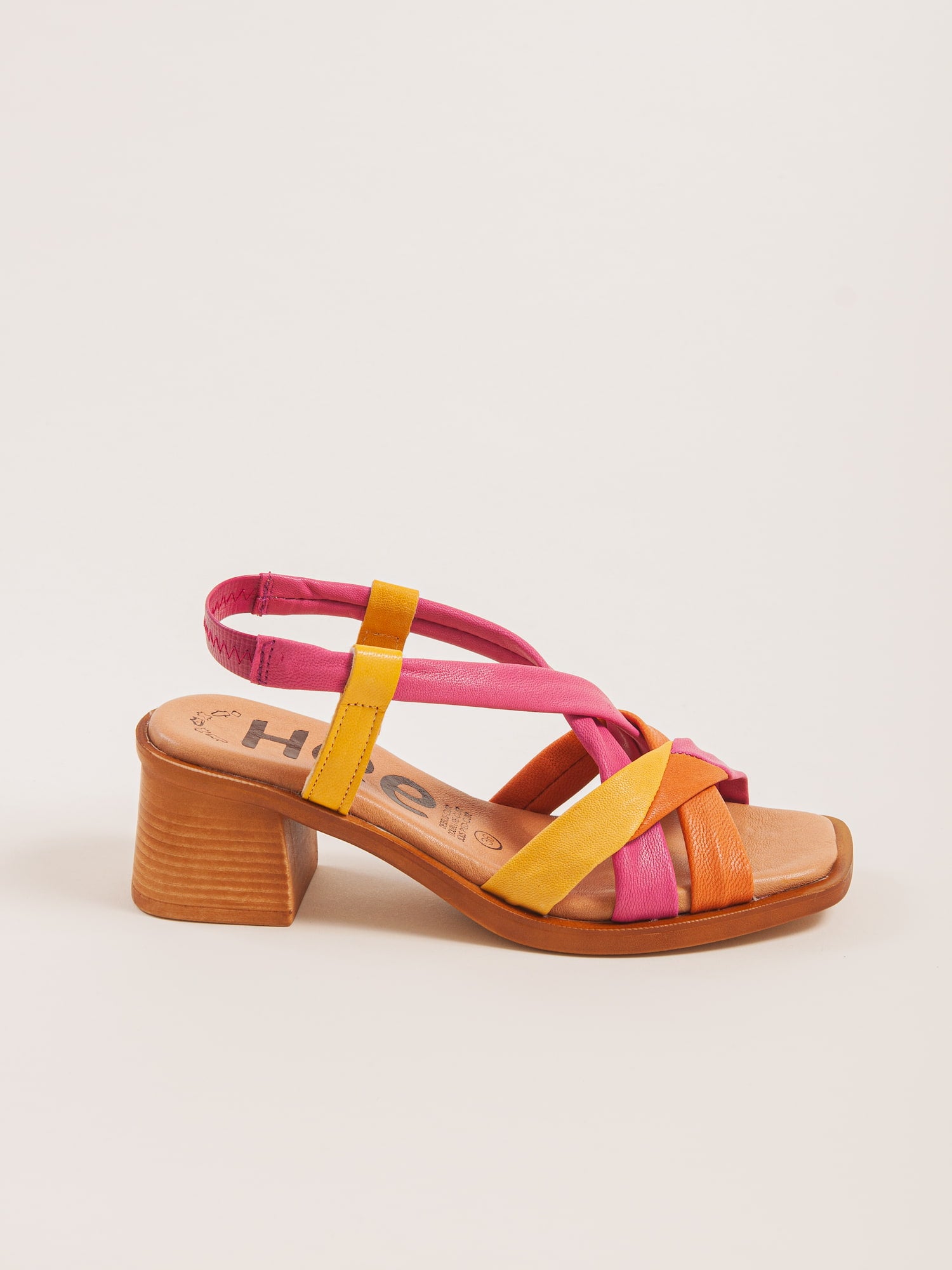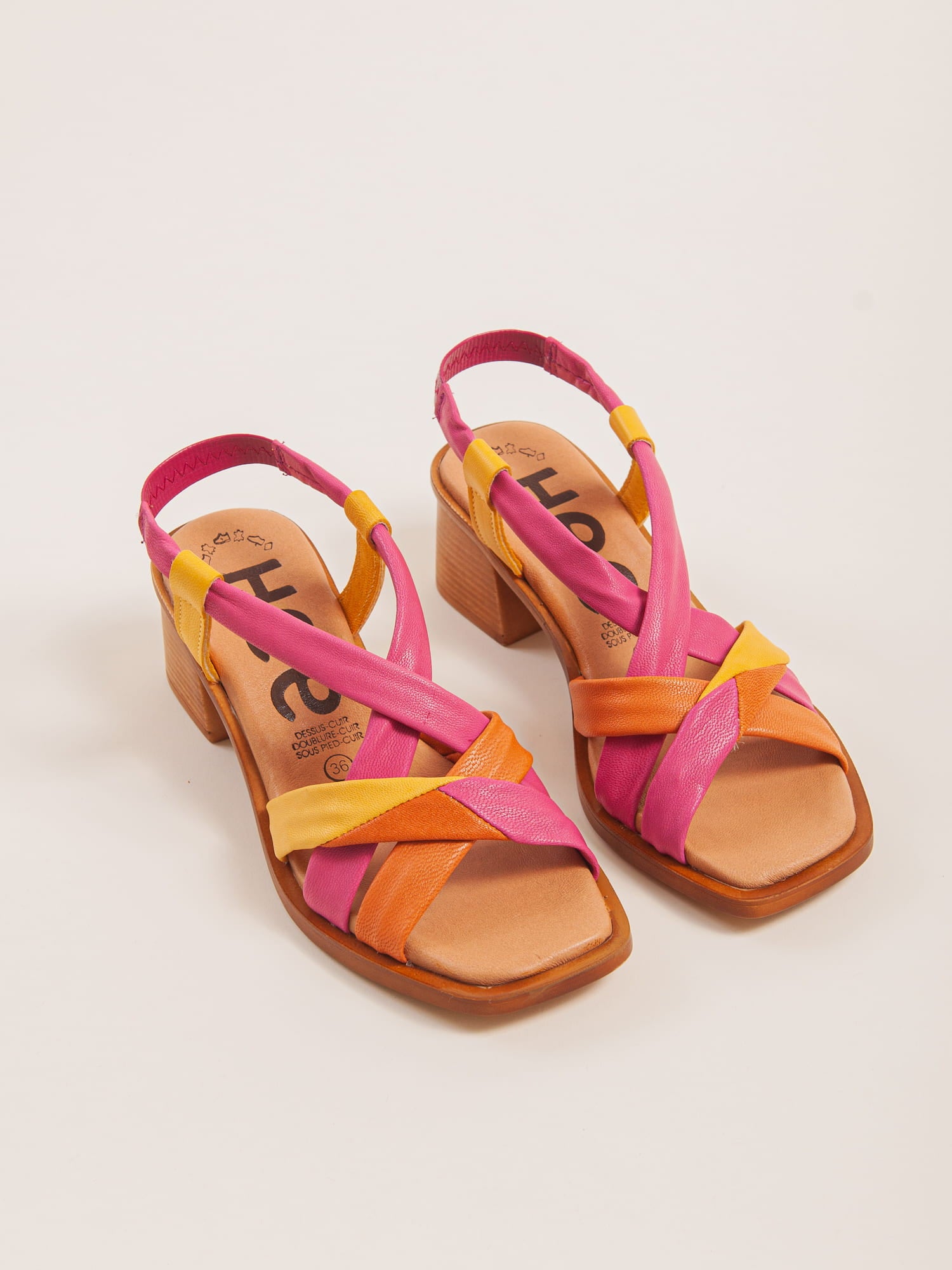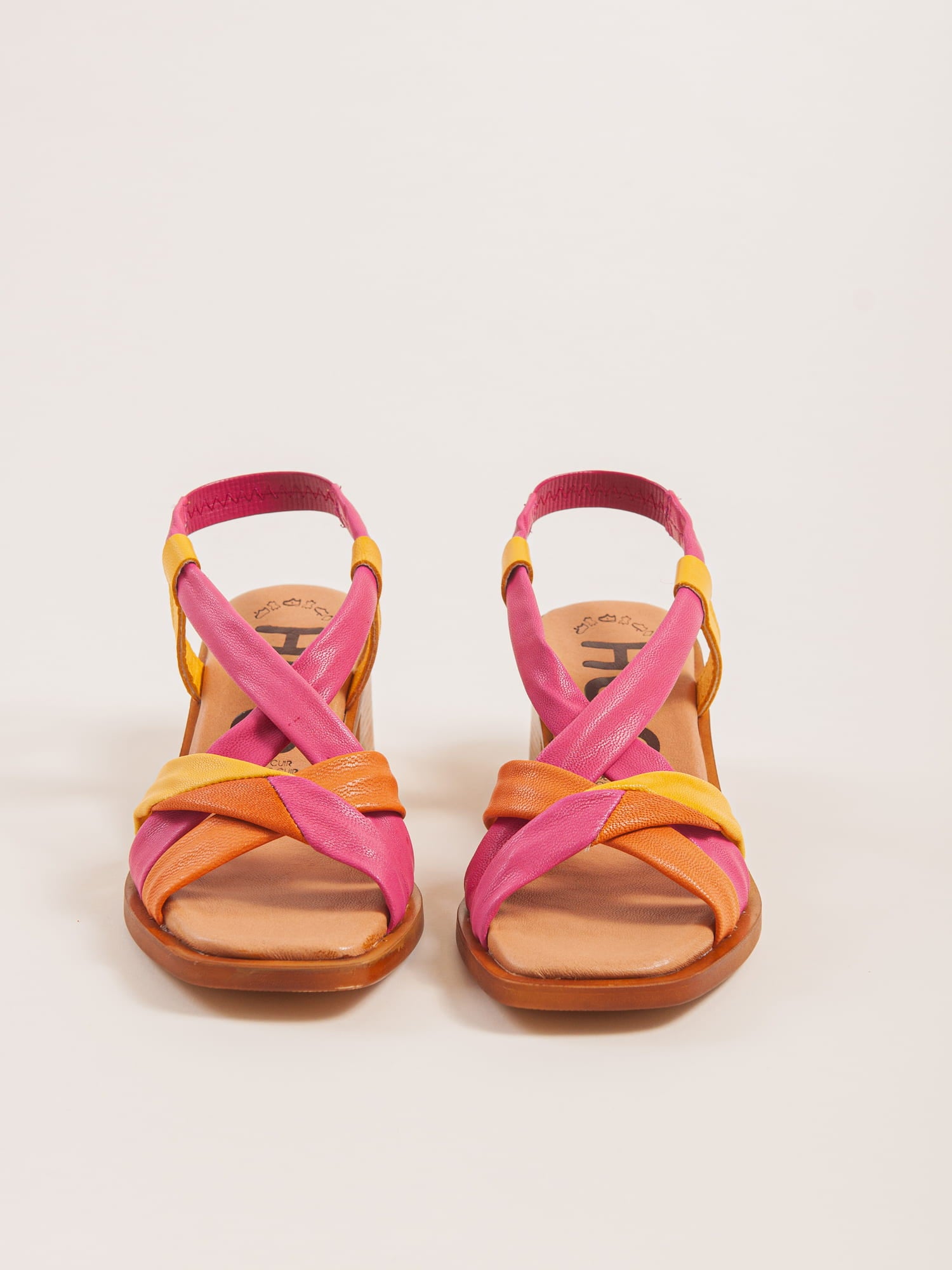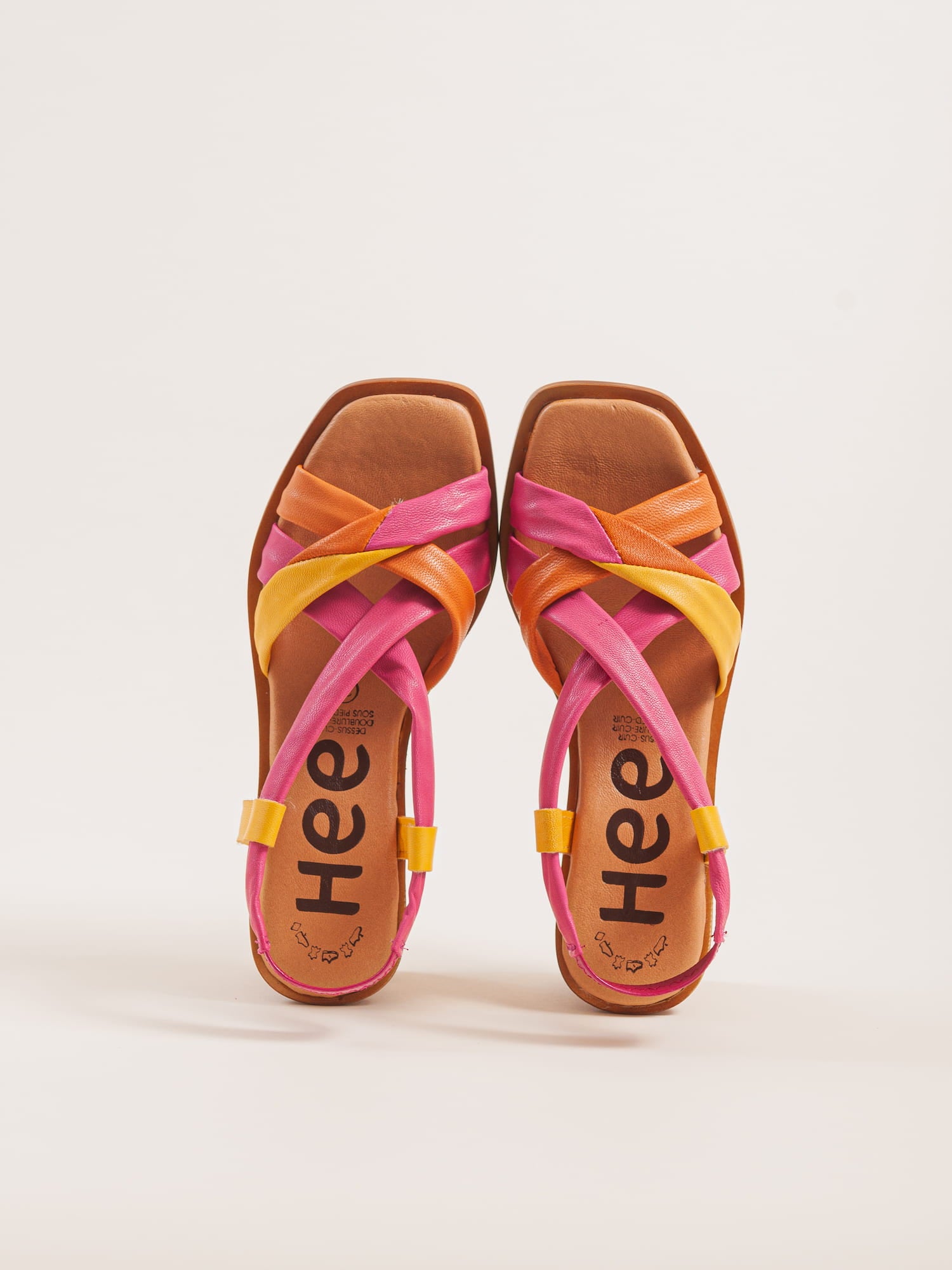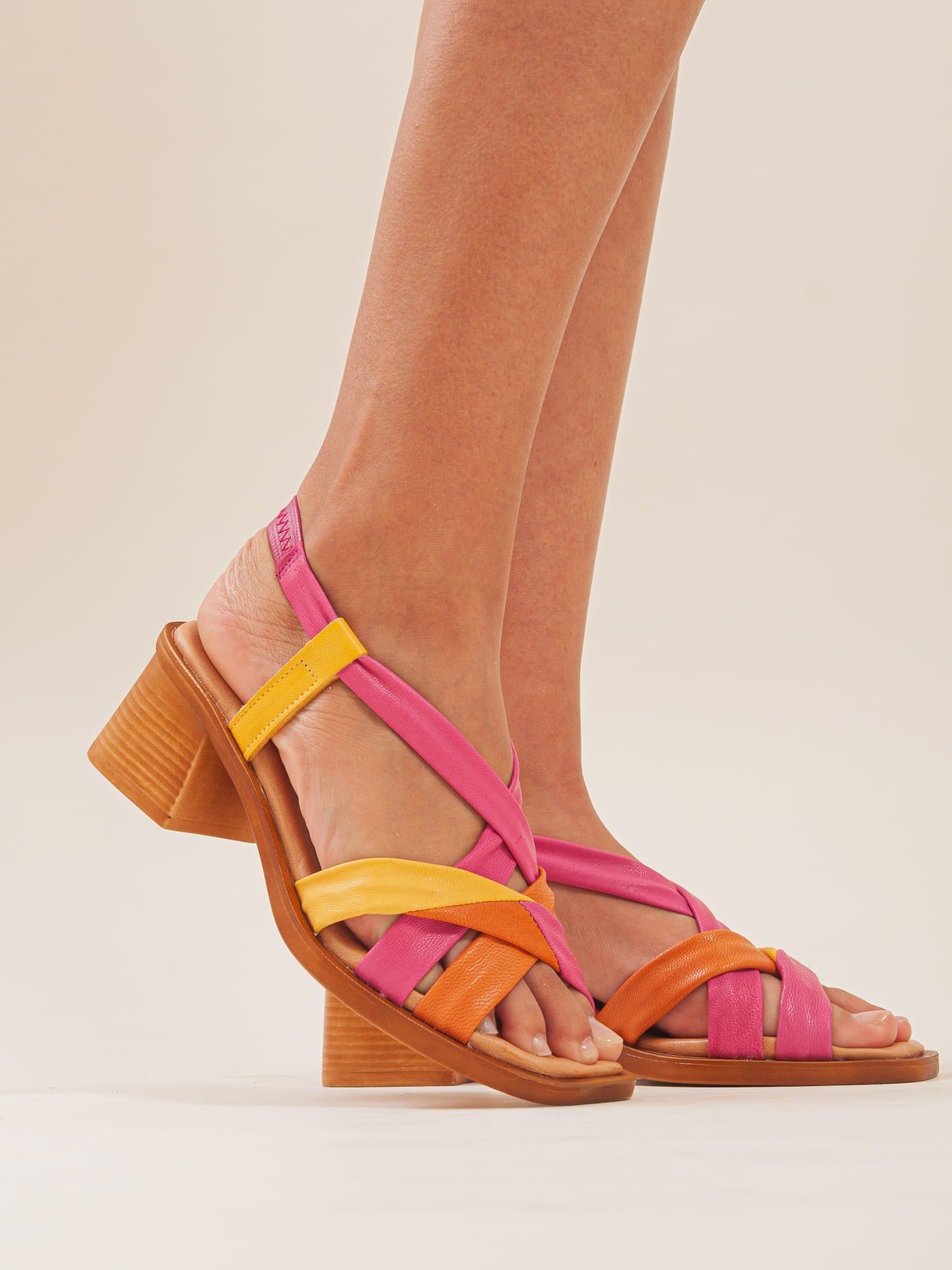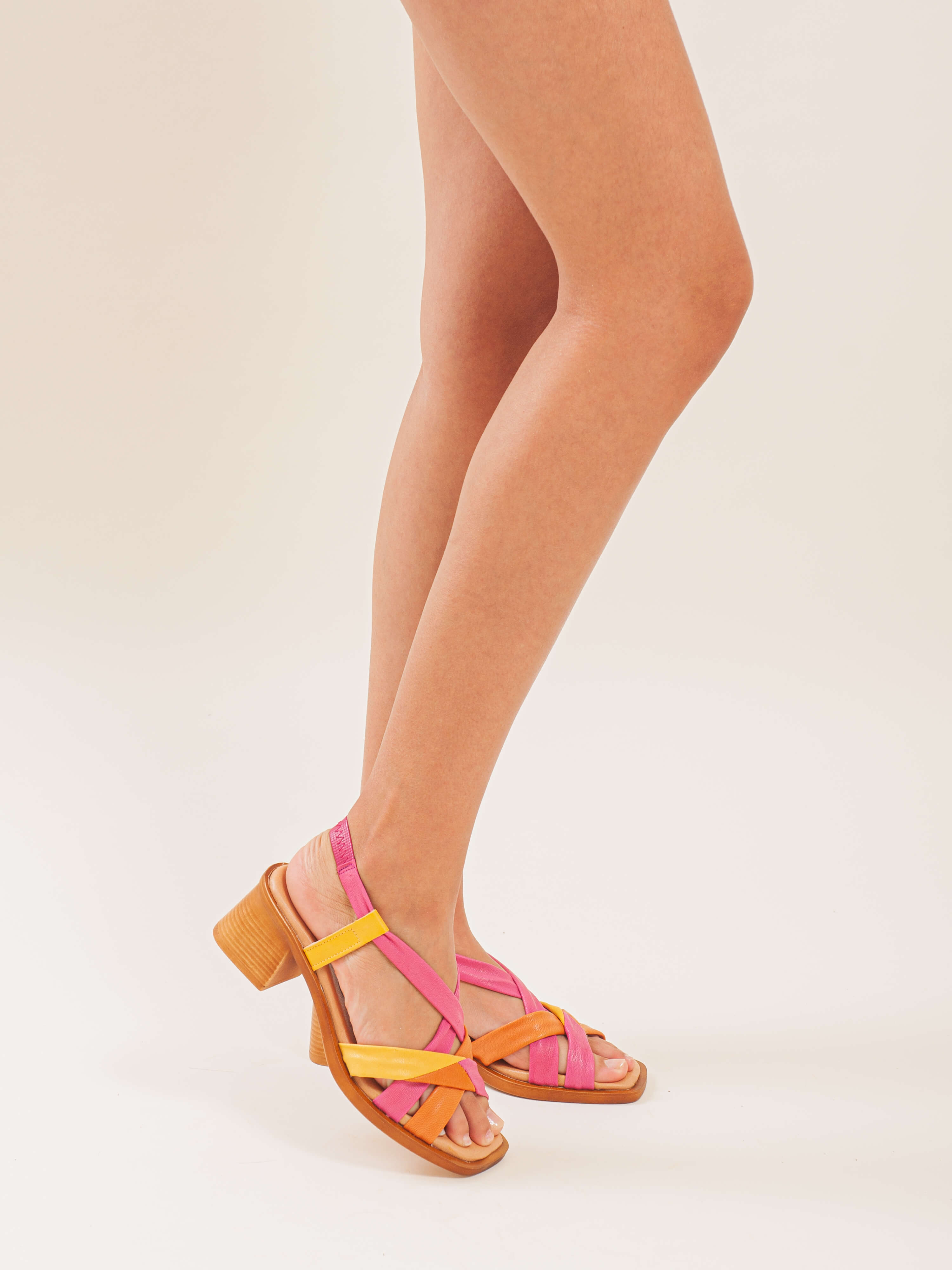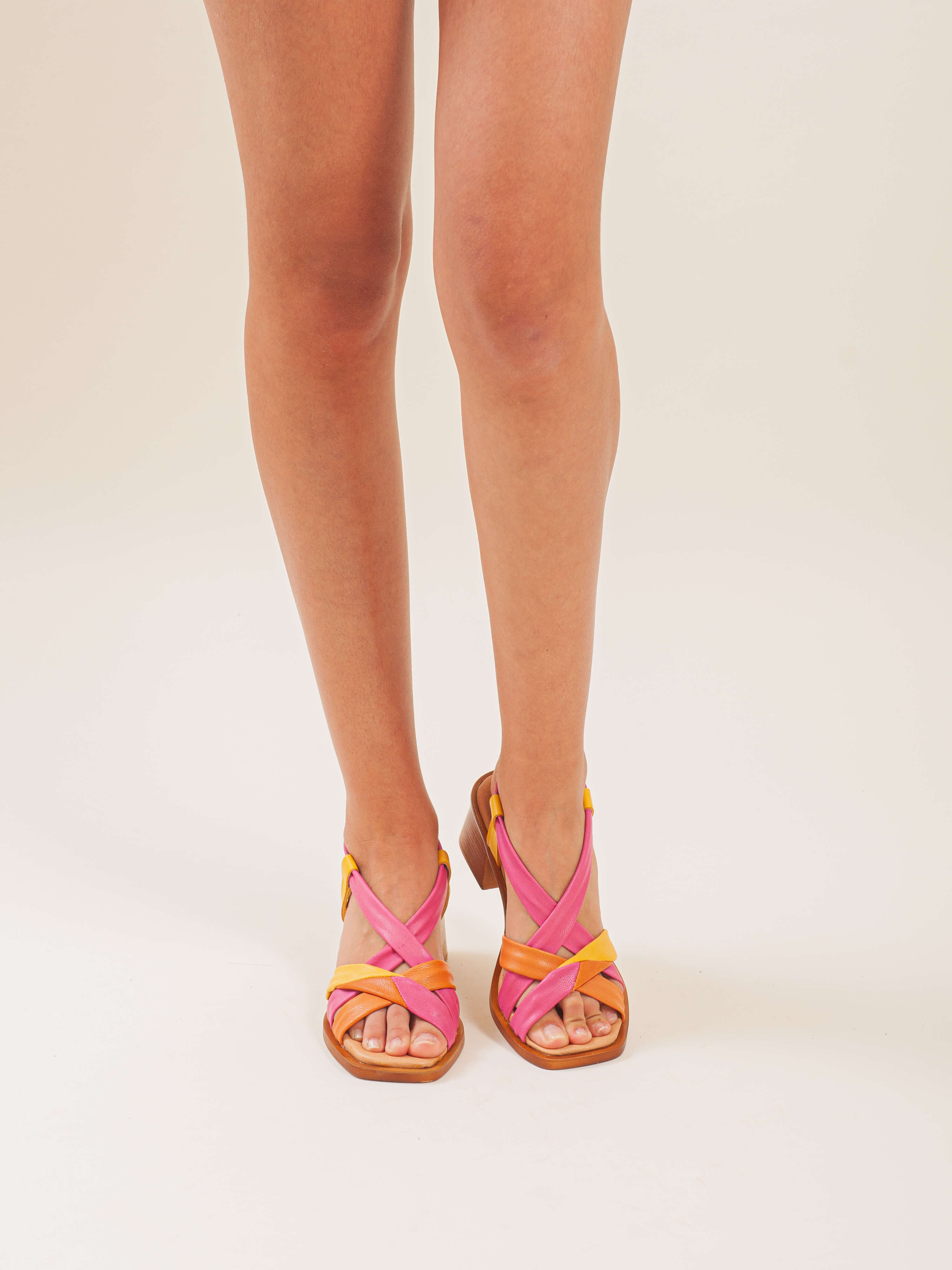 Wide-heeled sandals IGNIS EDNA TROPICAL
Colores
---
---
---
Descripción

Las sandalias IGNIS EDNA están elaboradas en suave piel natural y con un tacón ancho para ofrecer comodidad y durabilidad. Estas sandalias de tacón para mujer son la tendencia este verano. Tienen una ligereza increíble. Así obtuvimos un calzado con una estética super atractiva que además se destacan por ser sandalias cómodas y versátiles, que podrás llevar durante todo el día sin cansar tus pies. Son zapatos de piel natural que, combinada con una plantilla acolchada, otorgan un calce perfecto. Además, tienen elástico en el talón para que sean super cómodas de poner y quitar. Son las sandalias ideales para ir a trabajar, pasear por la ciudad en vacaciones o incluso salir de copas por la noche. Versatilidad, elegancia y comodidad.
---
DISCOVER HOW YOU HELP THE PLANET WITH YOUR PURCHASE
Cuero sostenible
Estamos comprometidos con el medio ambiente; por eso, todos nuestros zapatos están fabricados con piel certificada por el Leather Working Group (son sostenibles y tienen poco impacto ambiental!).
Conoce nuestras fábricas
Ver más...
Adiós despilfarro
Ver más...
Reseñas totales de 5 estrella: 3
Reseñas totales de 4 estrella: 0
Reseñas totales de 3 estrella: 0
Reseñas totales de 2 estrella: 0
Reseñas totales de 1 estrella: 0
Talla
Calificado 0.0 en una escala de menos 2 a 2
Comodidad
Calificado 5.0 en una escala del 1 al 5
Excelente compra

Estas sandalias son muy versátiles. Las puedo usar tanto para una salida informal como para una ocasión especial.

Talla

Calificado 0.0 en una escala de menos 2 a 2

Comodidad

Calificado 5.0 en una escala del 1 al 5

élégantes et confortables

Ces sandales sont à la fois élégantes et confortables. La qualité est exceptionnelle et elles s'adaptent parfaitement à mes pieds.

Talla

Calificado 0.0 en una escala de menos 2 a 2

Comodidad

Calificado 5.0 en una escala del 1 al 5

Recomendables!

Estas sandalias son muy versátiles. Puedo combinarlas con diferentes outfits y lucen geniales en cada uno de ellos.

Talla

Calificado 0.0 en una escala de menos 2 a 2

Comodidad

Calificado 5.0 en una escala del 1 al 5
Reseñas cargadas
Reseñas agregadas